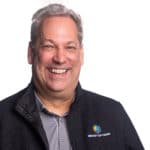 Garth Jones
November 6, 2013
How to Rename a SSRS Folder in SCCM 2012/R2
Recently I was asked how to rename a SSRS folder in System Center 2012 Configuration Manager (CM12), so I thought that I would put together a short video. Renaming a folder is actually a lot simpler than you might think. Within about 10 minutes the newly named folder will appear within the CM12 console.
If you have any questions about this blog post, please feel free to contact me @GarthMJ or to leave a note in the comment section below.
See how Right Click Tools are changing the way systems are managed.
Immediately boost productivity with our limited, free to use, Community Edition.
Get started with Right Click Tools today: