Endpoint Insights
Importing SCCM 2012 R2 Security Role Error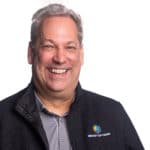 Garth Jones
Published on:
January 23, 2014
Receive notification right in your inbox whenever new content like this is released & sign up for our email list!
We'll send you the latest updates, how-to's, and solutions to empower you at every endpoint.
By signing up you agree to our Privacy Policy.
By Garth Jones
Back in December, while I was setting up a security role in System Center 2012 R2 Configuration Manager (CM12 R2) for a client, I came across an error that I have not seen before.
I exported the security role and emailed it back to the client, but when they imported it they received the error message below:
Specify an XML file that contains the information that is required to define a Configuration Manager security role.
I was a bit perplexed by the error until I found out that they are still running CM12 (RTM) and I'm running CM12 R2 for my main lab. A quick test on my end revealed that you can't export a security role from CM12 R2 and import it on CM12, but you can import a security role from CM12 to CM12 R2.
Normally, I would re-do the security role for CM12, but since they were upgrading to CM12 R2 soon, I didn't have to.