Endpoint Insights
More RAM Space Needed for VMs with Windows Server 2012 R2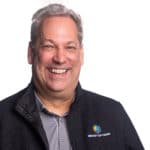 Garth Jones
Published on:
January 11, 2017
Receive notification right in your inbox whenever new content like this is released & sign up for our email list!
We'll send you the latest updates, how-to's, and solutions to empower you at every endpoint.
By signing up you agree to our Privacy Policy.
By Garth Jones
Recently, I built a number of Virtual Machines (VMs) and every time I created a new VM, I attached Windows Server 2012 R2 x64 with Update ISO. After the update was attached, I booted the VM and then always got the following error message:
Error 0xc0000017: There isn't enough memory available to create a ramdisk device.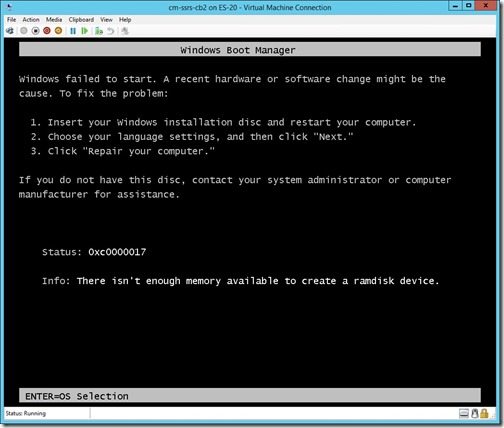 The first time I read this screen, I shook my head and said, "Impossible! The VM has 512 MB of RAM." It's always worked before, so I even restarted the VM to confirm that it had 512 MB of RAM. However, after a bit of investigation, it turns out that the latest version of the ISO requires more RAM. Fortunately, there is a simple fix! In the Startup RAM field, change 512 MB to 1024 MB.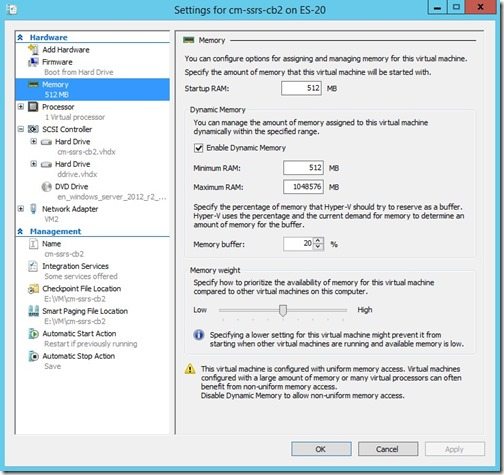 I wish there was an update to Windows Server 2012 R2 in order to set the default to 1024 MB instead of falling into this "trap" each time I create a new VM.