Monthly What's New
Recast's Endpoint Management Recap – July 2022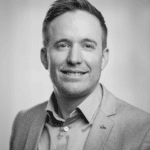 Daniel Engberg
Published on:
July 28, 2022
Receive notification right in your inbox whenever new content like this is released & sign up for our email list!
We'll send you the latest updates, how-to's, and solutions to empower you at every endpoint.
By signing up you agree to our Privacy Policy.

Welcome to Recast's Endpoint Management Recap, July 2022 – by Daniel Engberg
I am writing this in the middle of my summer vacation here in Sweden. However, Microsoft and the community have not taken any break, as the volume of content below demonstrates.
This month we have some excellent news with the release of Windows Autopatch, ConfigMgr Technical Preview 2207, and new Windows 11 resources.
Microsoft held a Tech Community Live on Thursday, July 21. If you missed them, they are now available as recordings below:
At Recast, the team interviewed Prajwal Desai for a new series, Q & A with SysAdmin Superstars. Prajwal is an 8-time Microsoft MVP in Enterprise Mobility and an avid content creator.
I hope you like the newsletter, and make sure to enjoy some time out in the sun!
Contents – Endpoint Management Recap

No events scheduled August

As mentioned in the introduction, this month Microsoft has released Windows Autopatch, which is an automated, cloud-based update solution. For the on-prem world, we have a new preview of ConfigMgr, named 2207. In this release we now have the possibility to move content between distribution points, both on-prem and in the cloud.
Endpoint Manager will also remove its support for Windows Information Protection (WIP) by the end of 2022.
‍Products
ConfigMgr [What's New Page] [Tech Community] [Virtual Hub][MS Q\A][Reddit][Feedback]
ConfigMgr Tech Preview [What's New Page]
This month, we have a new version of the ConfigMgr Technical Preview (2207). The news this time is the possibility to move content between on-premises or cloud distribution points from the ConfigMgr console. This is cool!
Microsoft Endpoint Manager (Intune) [What's New Page]
Windows [What's New Page]
Security Alerts and Info [Microsoft Security Portal – Security Update Guide]

Every month, we cover updates to the tools, scripts, and software provided by the major hardware vendors related to enterprise client management. For a full list of tools, blog posts and information about the vendors, check out the ConfigMgr Manufacturers' page.
** Much of this information is provided directly from the vendor, so when you see "we" think of it as, "Vendor Name," and not Recast Software.

Due to the sheer amount of community content, I have decided only to include one post per contributor, to keep the size of the endpoint management recap down. Great work everyone with providing so much to us for free!
Podcasts / Blog Series / Video Blogs‍
Blog Posts
Cloud Tech
ConfigMgr
Other SysAdmin Info
Tool Updates

‍Thank you for checking out Recast's Endpoint Management Recap – July 2022. Stay tuned for more helpful content coming your way.