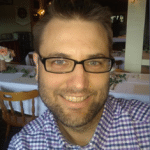 Gary Blok
January 10, 2021
Right Click Tools Enterprise Webinar
View the Recording
Presented by our engineers, get a tour of the full Enterprise tool suite, including:
Dashboards to instantly surface and remediate gaps within LAPS, BitLocker, Client Health, Active Directory, Software patches, and more.
Remote Software Center, similar function to local Software Center application, with the ability to be run remotely from the administrator machine and at scale on numerous devices and collections
Kiosk Manager, provision and configure devices to support common single-purpose, kiosk-style requirements such as computer labs and digital signage
Right Click Tools over the ConfigMgr Fast Channel to run the tools without admin rights, remove the requirement to open additional firewall ports, and run actions over a CMG
See how Right Click Tools are changing the way systems are managed.
Immediately boost productivity with our limited, free to use, Community Edition.
Get started with Right Click Tools today: