Monthly What's New
What's new in Right Click Tools: May Release Roundup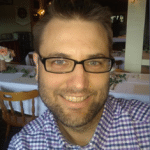 Gary Blok
Published on:
June 3, 2020
Receive notification right in your inbox whenever new content like this is released & sign up for our email list!
We'll send you the latest updates, how-to's, and solutions to empower you at every endpoint.
By signing up you agree to our Privacy Policy.
Here's a quick summary of the new features added, and bugs fixed in Right Click Tools for May. Each month we will provide a full recap of what's new and each quarter we will publish a series of deep dives of all the big new features you've been asking for. Enterprise Customers can install the latest version by logging into your Portal Account.
Bugs Fixed:
Clear errors on refresh in Remote Software Center
Unapproved proxies are now filtered when selecting routes
Recast Agents are now filtered when selecting routes
Recast Agent installer no longer needs a license file specified when pointed at a Recast Management Server
‍New Features Added
Add Logged In Users tab to System Information tool
Improved Recast Management Server performance by up to 10x
Add support for automatic Recast Agent and Recast Proxy approval
Separated Proxy/Agents in Recast Management Server UI
If you have ideas for making Right Click Tools even better, we would love to hear them. Please share your new ideas with the community or vote for your favorites on our Feature Request page.
‍