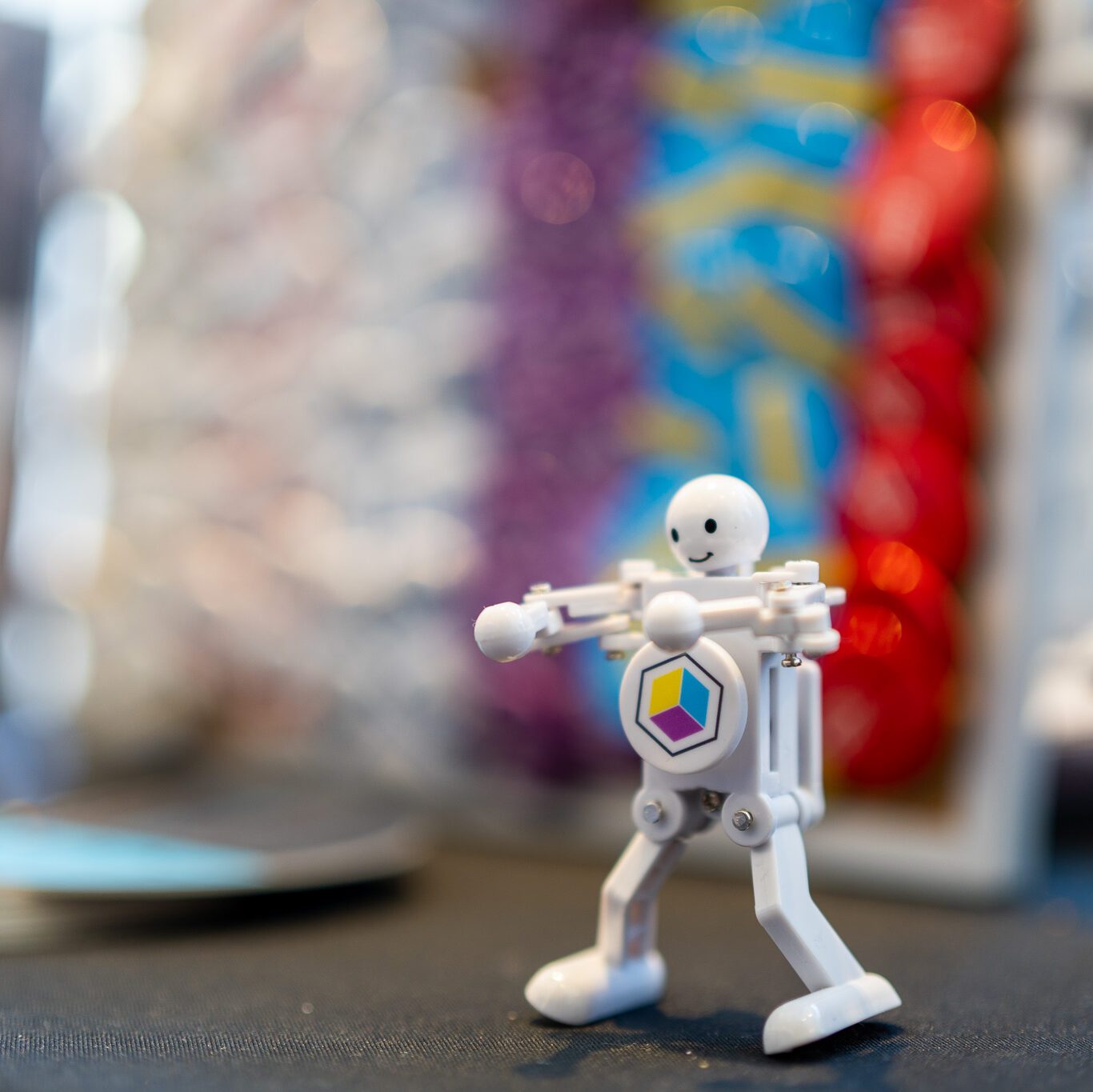 Events, Tradeshows, and User Groups
Explore the latest systems management events for IT professionals.
Welcome to the Recast Software IT events hub! Here we highlight some of the best and brightest systems management events from intimate user groups to thousand-strong tradeshows.
Enterprise Management IT Professional Tradeshows
A tradeshow is where businesses and organizations gather to showcase solutions, products, services, and provide education. Often there is an exhibition area where organizations set up booths to provide demos and additional information and informative sessions throughout the experience. Primarily these are in-person events with some sessions being recorded, but after the rise of COVID-19 we've seen a handful of virtual tradeshows and summits emerge.
There are thousands of industry tradeshows for IT professionals ranging from software-specific, pain-point oriented, cloud computing, data and analytics, or cybersecurity expos (to name a few!). Below is a list of industry tradeshows with strong systems management focuses.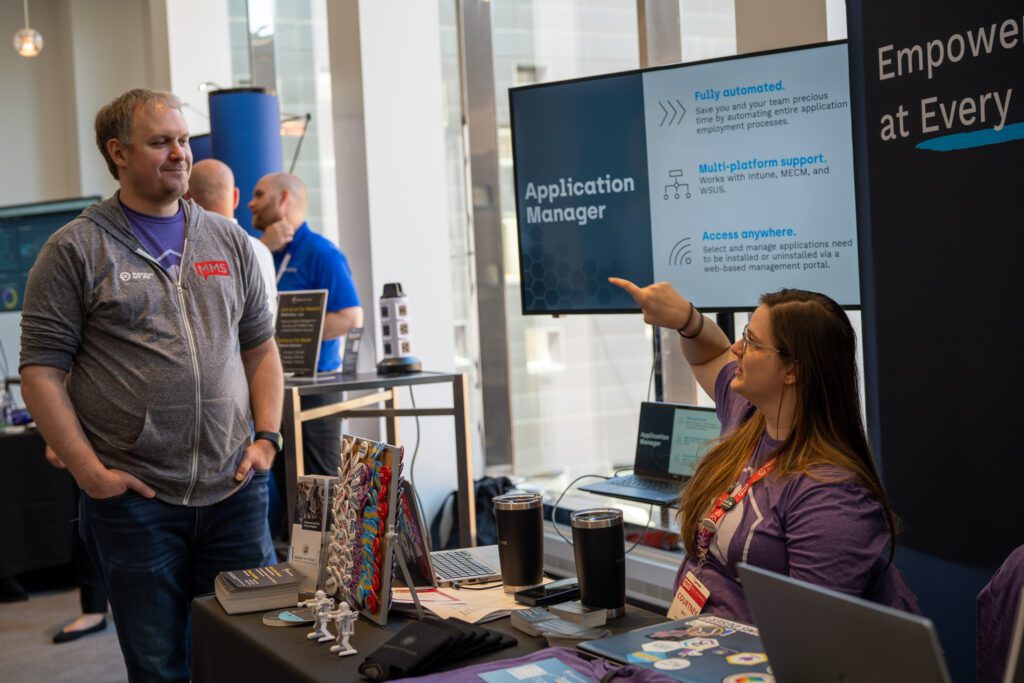 Dates/Frequency and Location

The Midwest Management Summit is a 4-day conference capped at just 350-750 attendees that offers opportunities to learn, network, solve issues, and meet solutions for IT environments.


MMS MOA is held annually in the first week of May, in-person at the Mall of America in Minnesota.





MMS Miami Beach Edition is held annually in the fall, in-person in Miami, Florida.

This event boasts 250+ speakers, 300+ exhibitors, and over 40 shows since 1999. From industry suppliers to IT professionals, all are welcome at this 3 day event.


IT EXPO is held annually in February in Fort Lauderdale, Florida.

Toting itself as a "deep knowledge IT conference", Techorama features fun themes, plentiful sessions, and thousands of industry peers in attendance.


Techorama Belgium is held annually in Antwerp, Belgium in May.





Techorama Netherlands is held annually in Utrecht, The Netherlands in October.

A 100% free virtual event for IT professionals featuring Microsoft MVPs.

Nordic Virtual Summit is a live event held in the spring via Microsoft Teams.

3 days packed with over 60 sessions across IT topics and (in)famous SpiceWorld parties.


SpiceWorld is held annually in Austin, TX in September.




100+ sessions for IT Pros and Architects with international speakers & ample opportunity to collaborate and network in the NinjaZone.

Workplace Ninja takes place annually in the fall in Switzerland, just outside of Zurich!

An annual industry event that focuses on application management. 25 sessions are packed into just a single day!

This is an annual event held in Utrecht, The Netherlands in early October!

3 days jam-packed with speakers, sessions, and networking focusing on cloud, datacenter, security, and the modern workplace.

Experts Live Europe takes place annually in Prague, Czech Republic.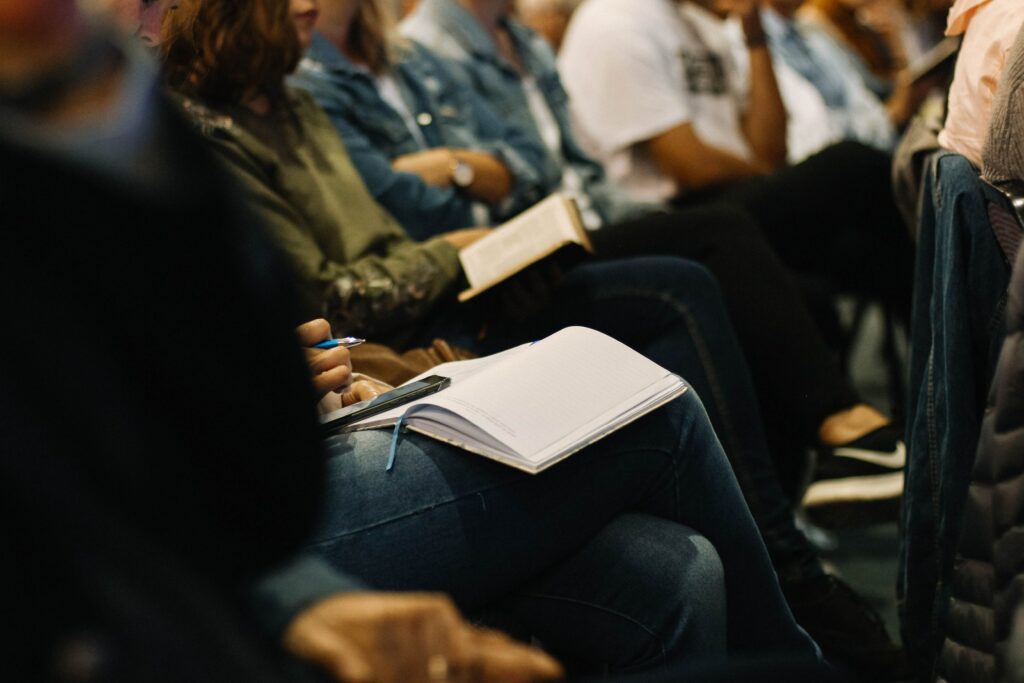 System Management User Groups
User Groups are localized communities of IT professionals who gather on a regular basis to discuss a shared interest. User groups are formed to facilitate knowledge sharing, networking, and collaboration among members who use or are interested in a specific product, service, or technology. These groups typically hold regular meetings, events, workshops, and discussions to exchange information, provide support, and learn from one another's experiences.
User Groups are typically volunteer-run and are found in metropolitan areas across North America and Europe. They're often hybrid or exclusively in-person and sponsored by organizations like Recast Software to provide speakers, merch, snacks, and giveaways to their members.
| | | | |
| --- | --- | --- | --- |
| | | Dates/Frequency and Location | |
| TWIN CITIES SYSTEMS MANAGEMENT USER GROUP | Twin Cities Systems Management User GroupBased in Minnesota, this group caters to IT professionals across the Minneapolis/St. Paul metropolitan area. | TCSMUG meets approximately quarterly in Edina, Minnesota | |
| MODERN ENTERPRISE MANAGEMENT USER GROUP SCOTLAND | This is a new user group, meeting regularly in Glasgow and growing steadily! | MEMUG Scotland meets every other month in Glasgow, Scotland | |
| DALLAS/FORT WORTH SYSTEMS MANAGEMENT USER GROUP | Serving pizza and advice, this user group creates a community for the IT workers of Dallas and Fort Worth. | DFWSMUG meets periodically in-person at the Microsoft Offices in Los Colina | |
| HOUSTON AREA SYSTEM MANAGEMENT USER GROUP | A clever group of IT professionals working primarily in Microsoft System Center throughout the Greater Houston area. | HASMUG meets once a quarter across the entire Houston metro | |
| CLEVELAND AREA ENDPOINT MANAGER USER GROUP | CLESCUG, CLEEMUG, CLEMEMUG - no matter the abbreviation, they all direct to this fun Ohio-based group! They even stream their sessions online for all to enjoy! | CLEEMUG meets periodically in the Cleveland, OH, area but welcome all via livestream. | |
| MILWAUKEE SYSTEMS MANAGEMENT USER GROUP | Serving the great state of Wisconsin, this user group offers regular "brain trust" sessions to help provide solutions to their members | MSMUG meets across the state of Wisconsin periodically | |
| MODERN ENTERPRISE MANAGEMENT USER GROUP | This group is based in Denver, CO but records each of their sessions for public sharing on Youtube! | This group meets the 4th Friday of every month in-person in Denver, CO | |
| NORTHWEST SYSTEMS CENTER USER GROUP | NWSCUG provides free training and resources to their members, as well as professional development opportunities to Seattle-metro IT professionals | NWSCUG meets on the third Friday of odd months both online and in-person | |
| MICHIGAN SYSTEMS CENTER USER GROUP | This group is basedin the Detroit area of Michigan, meeting a couple times a year to bring solutions to their members | This group meets periodically in-person in the greater Detroit area, Michigan | |
Recast Software at Events, Tradeshows, and User Groups
Recast Software loves supporting the IT and systems management communities by participating in events. From providing speakers, operating an exhibition booth, sending representatives, providing giveaways and merch, or even paying for pizza, supporting events in this industry is a core part of who we are. By following our Twitter, LinkedIn, and Facebook, you can stay in the loop as to which events we'll be at!
We're also always looking for new groups and opportunities to contribute to (whether by sharing our knowledge, our solutions, or financially!). If you want to see us at an event, want an event added to these lists, or have a question you can reach out directly to our team at events@recastsoftware.com.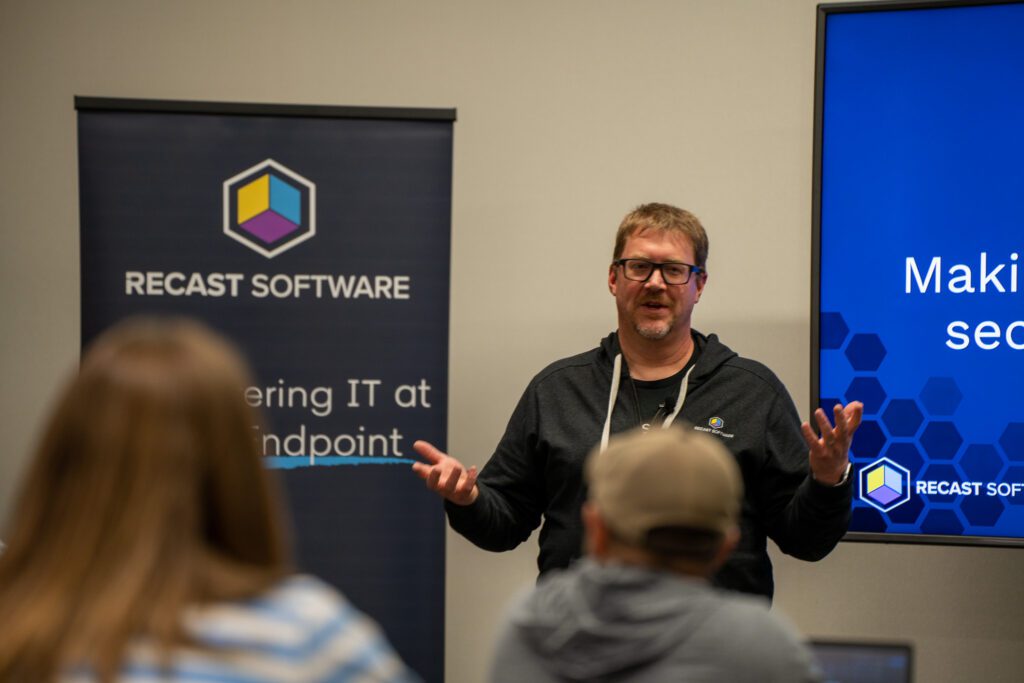 Interested in learning more?
Have A Question?
Inquire About Pricing
See Documentation