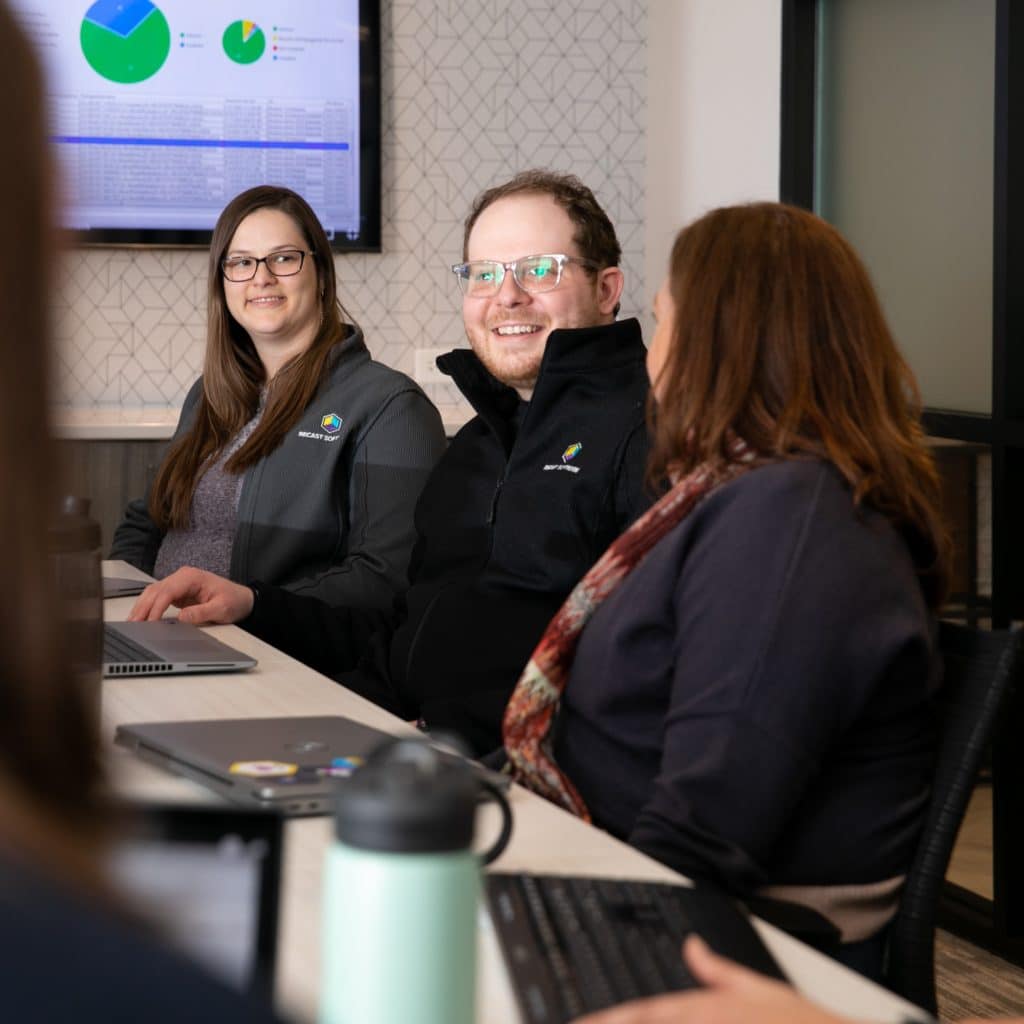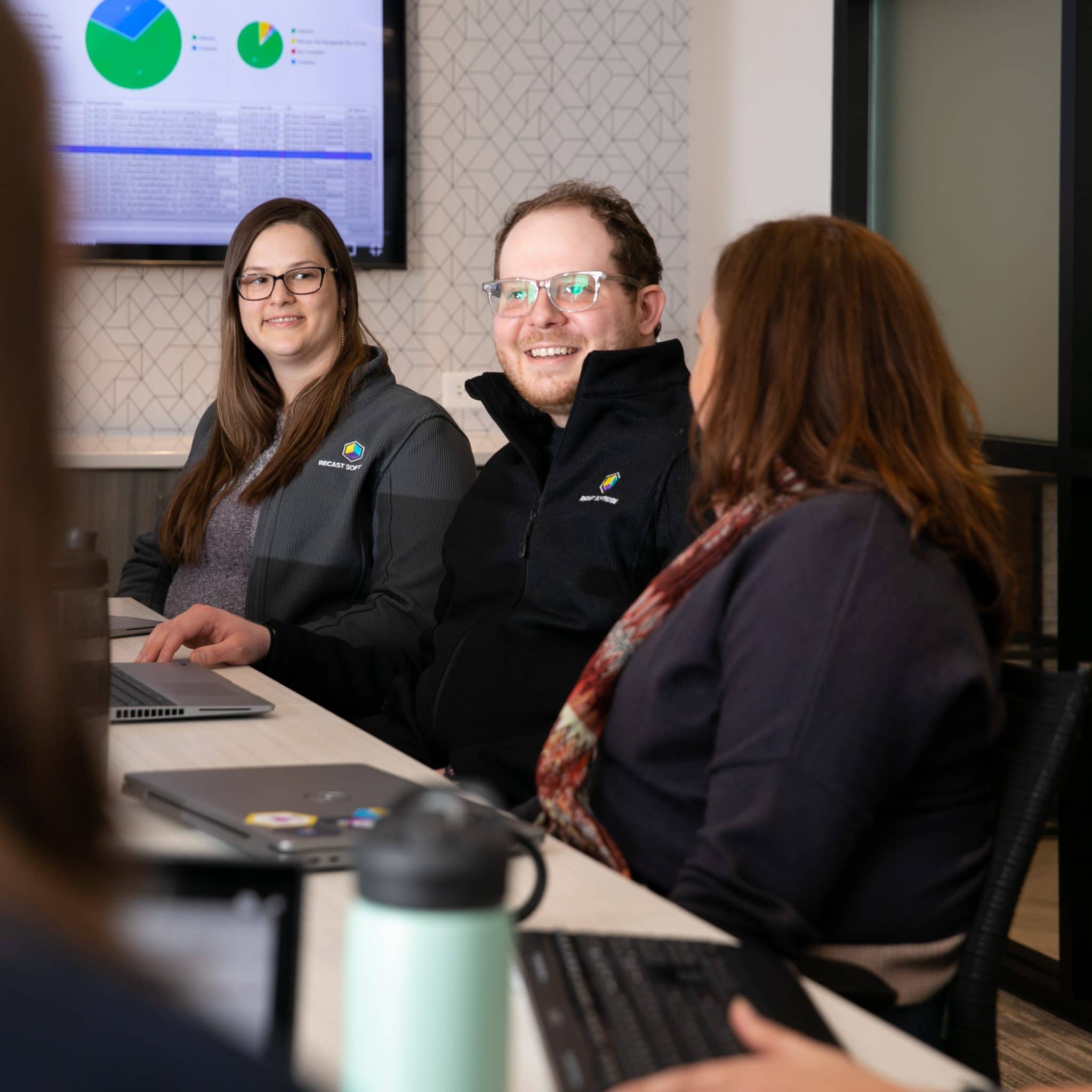 CAREERS
It takes great people to deliver great tools.
Why Work at Recast Software?
Make a huge impact at a fast-growing company
Competitive salary, medical, dental and vision coverage
Work-life balance, flexible time off and remote work options
People-first culture with passionate, talented and supportive teammates
 It takes great people across an entire company to build great tools. As a growing start-up, every employee has an opportunity to make a huge impact on our business, as well as ample opportunities to learn and grow. We are a people-first culture with passionate, talented, and supportive teammates. We are are committed to making every employee feel respected and valued. We recognize in order to bring our best selves to Recast, it's important for everyone to nurture their personal lives outside of work. As we are rapidly growing, all of our teams are expanding and exploring new positions. From Marketing and Sales to Development and Infrastructure, we have a myriad of professionals across the company, country, and planet in our company. Join our team and be a part of reshaping how systems are managed.
Static overlay
"I've been with Recast since the start, and what truly makes it a special place to work is the rare combination of product, market, and people: A product that genuinely works, a market that genuinely loves it, and people who
genuinely care

."
Senior Sales Operations Manager
Static overlay
"I love working at Recast Software because of how incredibly supported I am. Everyone here really encourages me to do my best work and is constantly setting me up for success. I've consistently seen a
commitment

to flexibility, new ideas, and making sure that the time spent at work is both productive and enjoyable."
Static overlay
"To put it simply, I feel seen, heard, and
valued.

"
Senior Manager Technical Onboarding
Static overlay
"Recast Software is a great place to work at because of the interesting technologies we are creating products for, the
work-life balance

that I've experienced, and the fun co-workers I get to work with every day. I love my job."
Senior Manager Solution Engineering
01
We are empathetic. ​
Great products and great relationships are rooted in the ability to understand and share the needs of others. Through empathy, we better understand the problems in front of us, feel our customers' pains and joys, and look out for the needs of all team members.
02
We make mistakes.
Mistakes are the foundation of success. We foster an environment where not getting it right every time is recognized as part of the innovation process.
03
We are curious.
Ideas are rarely linear and often come from unexpected places. We ask the hard questions and also the simple ones. We listen to, and embrace feedback because we can all learn from each other. ​
04
We bring positive energy and humor to work.
We show up ready to make a positive impact, look out for each other, and we don't take ourselves too seriously.
05
We are change ready.
The IT industry changes quickly. Our ability to be flexible and adapt on a constant basis determines our success.
06
We are self motivated.
We proactively define the work that is important for our individual growth and the growth of the company.