Monthly What's New
Recast's Endpoint Management Recap – Dec 2019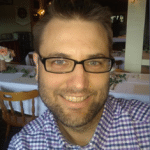 Gary Blok
Published on:
March 4, 2020
Receive notification right in your inbox whenever new content like this is released & sign up for our email list!
We'll send you the latest updates, how-to's, and solutions to empower you at every endpoint.
By signing up you agree to our Privacy Policy.
Merry Christmas and Happy New Years! Welcome to a special Holiday Edition of the Recast Endpoint Management Recap (REMR).
Episode two of a monthly edition of recent updates, news and helpful resources for the ConfigMgr community. Highlights from the last month will include:
Events / Conference News
Microsoft Product Announcements
Hardware Vendor Updates (Tools / Security / Features)
Community Tools / News
Recast Updates
That's the idea, a high level overview of things going on that you'll want to be aware of and you can dig into them further on your own.
Events & Conferences
This month, I didn't find any Conferences focusing on End Points, or Systems Management. However, there was a lot of Local User Groups, with many great topics.
There are a lot of user groups, not every group meets every month, but there are a lot of ways to get plugged in, meet peers, make connections, and know you're not alone in this #MEMCM journey. Reach out to @RecastSoftware if you're interested and unsure where to start, and I'll try to help you connect with your local group.
Microsoft Product Announcements
New Microsoft Endpoint Configuration Manager co-management licensing
A new license is now available that lets Configuration Manager customers with Software Assurance get Intune co-management for Windows 10 PCs without having to purchase an additional Intune license for co-management. Customers no longer need to assign individual Intune/EMS licenses to their end users for co-managing Windows 10.
Devices managed by Configuration Manager and enrolled into co-management have almost the same rights as Intune Standalone MDM managed PCs. However, after resetting they can't be re-provisioned by using Autopilot.
Windows 10 devices enrolled into Intune by using other means require full Intune licenses.
Devices on other platforms still require full Intune licenses.
ConfigMgr Whats New Landing Page
ConfigMgr 1910 went General Availability (GA), or what they call the Slow Ring on 12/20.
ConfigMgr Tech Preview Landing Page
‍
Hardware Vendor Updates
HP
Dell
Lenovo
System Update – No Change – Last Update 2019.08
Thin Installer -No Change – Last Update 2019-04
Vantage for Enterprise – Not much info available on this, large download with lots of parts… date stamp is 2019.08
Blog Posts. Lenovo has an official blog with how-to's. It had two posts at the end of October, which I'd recommend reading if you support Lenovo.
[Blog Post] 2019.11.26 – System Deployment Boot Mode (SDB) is a new feature added to the Whiskey Lake generation of ThinkPads.  This introduces the ability to programmatically configure key security BIOS settings during your operating system deployments.
Microsoft [Surface]
‍
Community Tools Blogs
Check out some of our favorite tools for ConfigMgr, along with several blog posts covering a wide range of areas and ideas to all help with Endpoint Management.  This month was quite busy in the community.
I just wanted to make a special call out to a new website, a portal of collaboration, a way to get plugged in to the Microsoft Endpoint Management community. Systems Management Squad "Our goal is to foster community driven IT knowledge sharing through mentor-supported blogging and public speaking."
PodCasts / Blog Series / Video Blogs‍
Blog Posts‍
  Task Sequence / OSD / IPU
 Cloud Tech
 General ConfigMgr
 Other SysAdmin Goodies
 Tools
‍
Recast Updates
Right Click Tools 4.0 was released with many new tools and features added in the Enterprise edition. Click here to read more about what's new, watch an on-demand webinar and download the new version today.
November Monthly Release Update.. so much goodness, check out the full post.
Thanks for checking out the post, and look forward to more monthly updates of what's going on.  If you think I missed something, or want any other news added, find me on Twitter: @RecastSoftware