Monthly What's New
Recast's Endpoint Management Recap – April 2023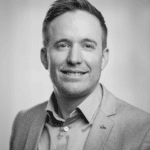 Daniel Engberg
Published on:
May 1, 2023
Receive notification right in your inbox whenever new content like this is released & sign up for our email list!
We'll send you the latest updates, how-to's, and solutions to empower you at every endpoint.
By signing up you agree to our Privacy Policy.
Welcome to Recast's Endpoint Management Recap, April 2023 – by Daniel Engberg
Happy spring!
April has been a busy month for me personally and in Endpoint Management. My month started with me moving into a new apartment with my family and all the work that comes with it. We have now settled in, and we love the space! The office is one of the main highlights. 🙂
A lot of huge news this month:
We now have a Public Preview release of Windows LAPS to store local admin passwords in Azure Active Directory. Windows LAPS is a game-changer!
ConfigMgr has an updated update cadence, moving from three to two releases yearly.
Microsoft has released ConfigMgr 2303. Now we can increase the maintenance window offset to 7 days, covering the whole week :).
Read more about it under the Microsoft Product Announcement section, with more details about all the new product launches.
This month, I also saw this post, which can help determine which scenarios you can and should use Windows Autopilot, depending on your situation: Windows Autopilot scenarios | Microsoft Learn
There is a new Microsoft exam coming on May 2nd, which also includes questions about Windows 365: Exam MD-102: Endpoint Administrator (beta) – Certifications | Microsoft Learn
Harjit Dhaliwal (@hoorge) has created a podcast I'm looking forward to following.
Tackling Tech: new podcast on the latest Microsoft capabilities – Microsoft Community Hub
Next week we have MMS. Recast Software is one of the sponsors at the annual conference. It would have been fun to meet all my friends there, but with all the time and effort it takes to move, I could not attend this year. For you that are going to the event. Enjoy it!
– Daniel Engberg
Contents – Endpoint Management Recap

Upcoming Events

LAPs has been the go-to solution for securely storing and accessing random local administrator passwords. Unfortunately, LAPS has only worked in on-premises Active Directory, which meant you had to go for community solutions to solve this. These solutions were great, but as an enterprise, the lack of support and SLAs is often unacceptable. However, now we have Windows LAPS available in Intune in Public Preview. Starting with the security update for Windows 11 on April 11, 2023, we don't need to install an MSI separately, as the feature is now natively included in the operating system.
Here are some resources on Windows LAPS:
Another piece of news is that the ConfigMgr update cadence has changed from three times to twice a year. The change in update frequency might cause some relief for admins around the world.
Last, we also have a new update for Configuration Manager, 2303!
Check out the links below for more information:
Products
Microsoft Azure Active Directory [What's New Page]
Microsoft ConfigMgr [What's New Page] [Tech Community] [Virtual Hub][MS Q\A][Reddit][Feedback]
Microsoft Intune [What's New Page]
Microsoft Windows [What's New Page]
Windows Client
Windows 365
Security Alerts and Info [Microsoft Security Portal – Security Update Guide]
Other

Podcasts / Blog Series / Video Blogs‍
Blog Posts
Intune
ConfigMgr
Windows 365
Cloud Security
Other SysAdmin Info
Tool Updates

Sign up to join security expert, Sami Laiho, for an upcoming webinar titled, Patch Management: Best Practices and Why It's Important. During this live session held May 9th at 10am CST, Sami will provide insights on: 
The reasons many companies overlook this crucial practice, and the consequences of neglecting it
The benefits of automating third-party patching
Best practices to successfully implement an efficient patching process
Recast Software recently hosted The 2023 State of System Administration Webinar at the end of March. You can listen to the recording here. CEO Will Teevan and Content Marketing Manager Matt Wieland of Recast Software discussed the current state of system administration based on a recent survey conducted on 500 System Administrators. Read The State of System Administration white paper here.
Check out these new Recast Software blog posts:
Also:
‍Thank you for checking out Recast's Endpoint Management Recap – April 2023. Stay tuned for more helpful content coming your way in the new year.