Monthly What's New
Recast's Endpoint Management Recap – Holiday 2020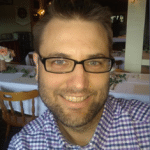 Gary Blok
Published on:
December 28, 2020
Receive notification right in your inbox whenever new content like this is released & sign up for our email list!
We'll send you the latest updates, how-to's, and solutions to empower you at every endpoint.
By signing up you agree to our Privacy Policy.

‍
Welcome to the  Recast Endpoint Management Recap, Holiday edition (November + December) 2020 by Gary Blok
Hi Bloggers! If you're in the community and you're blogging things, feel free to send me a DM or tag me in your twitter post when you tweet your latest blog post so I know it's out there. I browse twitter fairly regularly, but I'm sure I still miss a lot of great content being created. If you've started blogging and it never shows up on my list, hit me up! @gwblok
Thanks for checking out the Holiday edition of our recap. As always, the layout to the post:
Events / Conference News
Microsoft Product Announcements
Hardware Vendor Updates (Tools / Security / Features)
Community Tools / News
Recast Updates
That's the idea, a high level overview of things going on that you'll want to be aware of and you can dig into them further on your own. If you're new to this monthly post, you'll want to look back at previous months, so much great content.
Events
MMS – State of the Union – [YOUTUBE Recording]
This was a great live event, the ConfigMgr team brought some highlights of things to come, and there was a great "Happy Hour" time we were could chat up other community members, along with David James and others.
NWSCUG | TCSMUG | AZSMUG Combo Group: had a great session, Mike Marable covered how he moved from Task Sequences to Native Features Updates in CM… why? necessity. More stuff was covered, but honestly, I found that to be pretty cool. Still waiting on the slide deck and recoding to be posted, so check back often. [NWSCUG Site]
FWSMUG: The recordings [YouTube] from Cloud Imaging Day user group meeting with @jarwidmark , @mikael_nystrom and @AArwidmark
Microsoft is sponsoring Microsoft 365 workshops for eligible customers [Workshop Link]
‍Microsoft Products & Announcements
Microsoft has posted a page with a lot of great resources during this time, to help IT professionals, Educators, Families, and Remote Business, along with how Microsoft is helping in the battle on Covid-19 on their Responding to COVID-19 together page.
‍Products:
Microsoft Edge Browser (Based on Chromium Engine): [Landing Page][What's New Page][RoadMap Portal]‍
Microsoft Defender Advanced Threat Protection – [Landing Page] [Resource Hub]
Microsoft 365 [Landing Page] [Roadmap] [Tech Community] [Youtube Channel]
‍ConfigMgr [What's New Page] [Tech Community] [Virtual Hub][MS Q\A][Reddit]
2006 – Several Hot Fixes
Tons of Cloud Feature Updates and Fixes.
Admin Service Updates
Collection Improvements
Task Sequences over the internet (with CMG)
ConfigMgr Tech Preview [What's New Page]
Intune [What's New Page] [Tech Community]
Windows 10 [Landing Page] [Tech Community][Release Information]
Security Alerts [Microsoft Security Portal – Security Update Guide]
‍
Hardware Vendor Updates
I'm only listing changes. If you want a more complete list of their tools, check out previous month's posts.
For a full list of tools that, blog posts and information about the Vendors.
HP
Windows Update will start automatically updating HP System BIOS in Jan 2021. [WhitePaper]
You can already get BIOS updates by manually checking for updates, but soon, they will automatically update when it meets criteria. Check out that whitepaper to learn more.
[Blog Post] Secure BIOS with HP Sure Admin and CMSL : A review of how to implement password-less BIOS protection with HP's Sure Admin certificate-based technology
Dell
Lenovo
[Blog Post] Deploying Commercial Vantage With Intune
[Blog Post] Manage Commercial Vantage with Intune
Commercial Vantage provides a user interface for changing hardware settings, running diagnostic scans, checking for Lenovo software and driver updates, and more.  Commercial Vantage is a slimmed-down and customizable version of Lenovo Vantage which has been available in the Microsoft Store since December 2017
Lenovo CommercialVantage [Rebranded and Updated]
Client-side utility that handles updating Lenovo Dock Firmware
Can pull firmware updates from Lenovo Support or from a local repository
Local repository created and maintained using Update Retriever
Adds useful dock related information into WMI
From the Surface Team: We'll likely be releasing firmware and drivers for some products this month, but nothing major.  The only thing I'd say is "happy holidays" .
‍
Community Tools \ Blogs
One more note, I do my best to provide Twitter accounts with the blog posts, both to provide credit where credit is due, and so you can then follow them yourselves to stay in the loop as things are coming out and ideas are being discussed on twitter.
Podcasts / Blog Series / Video Blogs‍
Blog Posts
 Cloud Tech
ConfigMgr
 Other SysAdmin Goodies
Tool Updates
ConfigMgr Documentation Tool [GitHub](Paul Wetter @PaulWetter)
Image Customize [GitHub] Great scripts to configure/customize a the default user profile of a Windows image at deployment (Aaron Parker @stealthpuppy)
2Pint Software – BITS Manager (Twitter Post)
WaaS Task Sequences for Download – Several Updates and Tested on 20H2 (@gwblok)
CMPivot Queries [GitHub] (Merlin from Belgium @MerlinFromBE)
Windows 10 Toast Notification Script Update: Second action button and built-in prevention from disabling toast notifications [Blog] (Martin Bengtsson @mwbengtsson)
ConfigMgr Client Health Version 0.8.3 Released (Anders Rødland @andersrodland)
WIMWitch v2.40: Supports Windows 10 2009/20H2. Fix for the bug that prevents WIM creation when loading old configs (Donna Ryan @TheNotoriousDRR)
Recast Software Updates‍
[Tech docs] Launched ConfigMgr Docs: Task Sequence Beyond the Docs
Watch for more content and new Right Click Tools features coming soon next month. From all of us at Recast software, we wish you a safe and wonderful holiday season and a bright 2021 ahead!
Thanks for checking out the post, and look forward to more monthly updates of what's going on.  If you think we missed something, or want any other news added, find us on Twitter: @RecastSoftware‍
‍