Monthly What's New
Recast's Endpoint Management Recap – October 2020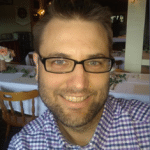 Gary Blok
Published on:
November 3, 2020
Receive notification right in your inbox whenever new content like this is released & sign up for our email list!
We'll send you the latest updates, how-to's, and solutions to empower you at every endpoint.
By signing up you agree to our Privacy Policy.

‍
Welcome to the  Recast Endpoint Management Recap, October 2020 by Gary Blok
Hi Bloggers! If you're in the community and you're blogging things, feel free to send me a DM or tag me in your twitter post when you tweet your latest blog post so I know it's out there. I browse twitter fairly regularly, but I'm sure I still miss a lot of great content being created. If you've started blogging and it never shows up on my list, hit me up! @gwblok
‍
Thanks for checking out the September edition of our recap. As always, the layout to the post:
Events / Conference News
Microsoft Product Announcements
Hardware Vendor Updates (Tools / Security / Features)
Community Tools / News
Recast Updates
That's the idea, a high level overview of things going on that you'll want to be aware of and you can dig into them further on your own. If you're new to this monthly post, you'll want to look back at previous months, so much great content.
Events
Far West Systems Management User Group – Cloud Imaging Day – Nov 12, 2020 11:00 AM – 3:00 PM CST
‍Microsoft Products & Announcements
Microsoft has posted a page with a lot of great resources during this time, to help IT professionals, Educators, Families, and Remote Business, along with how Microsoft is helping in the battle on Covid-19 on their Responding to COVID-19 together page.
‍Products:
Microsoft Edge Browser (Based on Chromium Engine): [Landing Page][What's New Page][RoadMap Portal]‍
Microsoft Defender Advanced Threat Protection – [Landing Page] [Resource Hub]
Microsoft 365 [Landing Page] [Roadmap] [Tech Community] [Youtube Channel]
New ODT (Office Deployment Tool) Released
‍ConfigMgr [What's New Page] [Tech Community] [Virtual Hub][MS Q\A][Reddit]
2006 – The "Work from Home" Edition. Coded while the devs were working from home,
ConfigMgr Tech Preview [What's New Page]
Intune [What's New Page] [Tech Community]
Windows 10 [Landing Page] [Tech Community][Release Information]
Security Alerts [Microsoft Security Portal – Security Update Guide]
‍
Hardware Vendor Updates
I'm only listing changes. If you want a more complete list of their tools, check out previous month's posts.
HP
Dell
Lenovo
[Blog Post] Autopilot + System Update = Latest drivers
[Tool Update] System Update 5.07.0110 – Enhancements to assist WFH
1. Support the use of cloud storage for local repository.
2. Standard user can install all updates.
3. Provide option to ignore proxy configuration if connection fails.
4. Control package types by command line.
5. Internal method to detect Win10 build
[Tool Update] New version of Thin Installer due out soon – Address an issue with TLS 1.2 support; critical for those moving their repositories to the cloud
‍
Community Tools \ Blogs
One more note, I do my best to provide Twitter accounts with the blog posts, both to provide credit where credit is due, and so you can then follow them yourselves to stay in the loop as things are coming out and ideas are being discussed on twitter.
‍
Podcasts / Blog Series / Video Blogs‍
Blog Posts
 Cloud Tech
ConfigMgr
 Other SysAdmin Goodies
Tool Updates
Recast Software Updates‍
Thanks for checking out the post, and look forward to more monthly updates of what's going on.  If you think we missed something, or want any other news added, find us on Twitter: @RecastSoftware
‍
‍