Application Manager
Managing Applications and Pushing Notifications
It has never been easier to notify users that one of their applications has been updated. With Application Manager, you can easily communicate with end users while also making necessary changes to installed applications.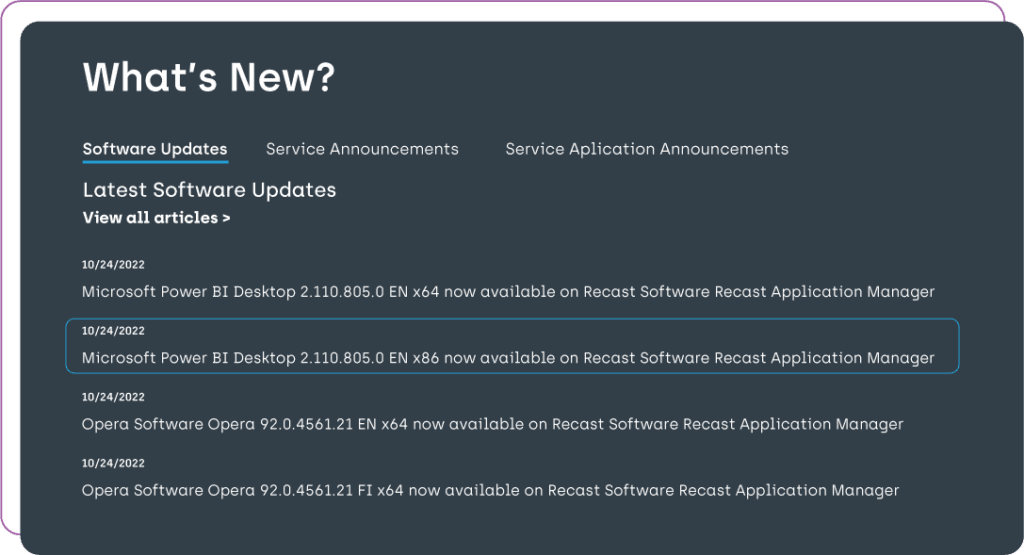 Web-connected management
With the web-based management portal you can configure the service, select applications, and manage settings all from one location, saving time and streamlining your management needs and costs.
Email notifications
In the event that you need to message users about application updates, Application Manager has you covered. You can send e-mail notifications about ongoing application deployments to specific user groups or directly to the end user, making communication about application updates easier between admins and end users.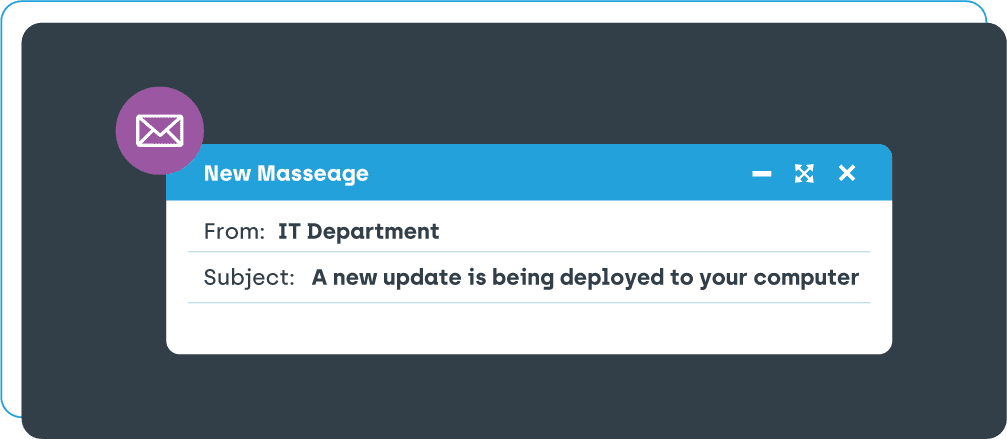 Toast notifications
Application Manager has you covered if emailing users is not your choice of communication. You can also select to show (or not to show) Windows 10 and 11 toast notifications to end-users regarding application updates.
Maintenance windows
Installation packages can be used for manual installations or to define a suitable maintenance window for installing the application updates. For example, you can define the time, day of the week, and more when installing device updates. This ability helps to limit any disruptions that the end user might experience during an application update or installation.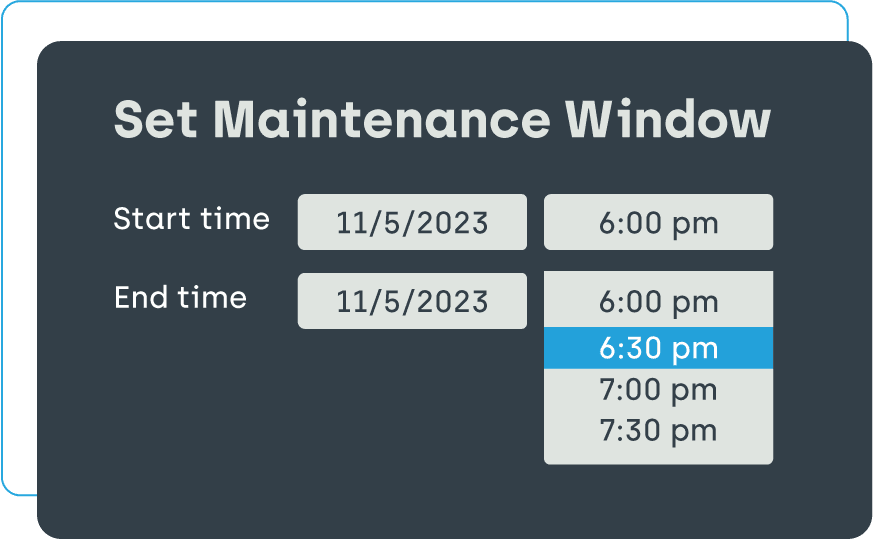 "Application Manager speeds up work, and in the background it's doing invaluable work updating utility programs and distributing vulnerability patches."
-IT Systems Manager
Application Manager Features
Let's talk pricing
Interested in receiving a customized quote for your organization? Contact us today.