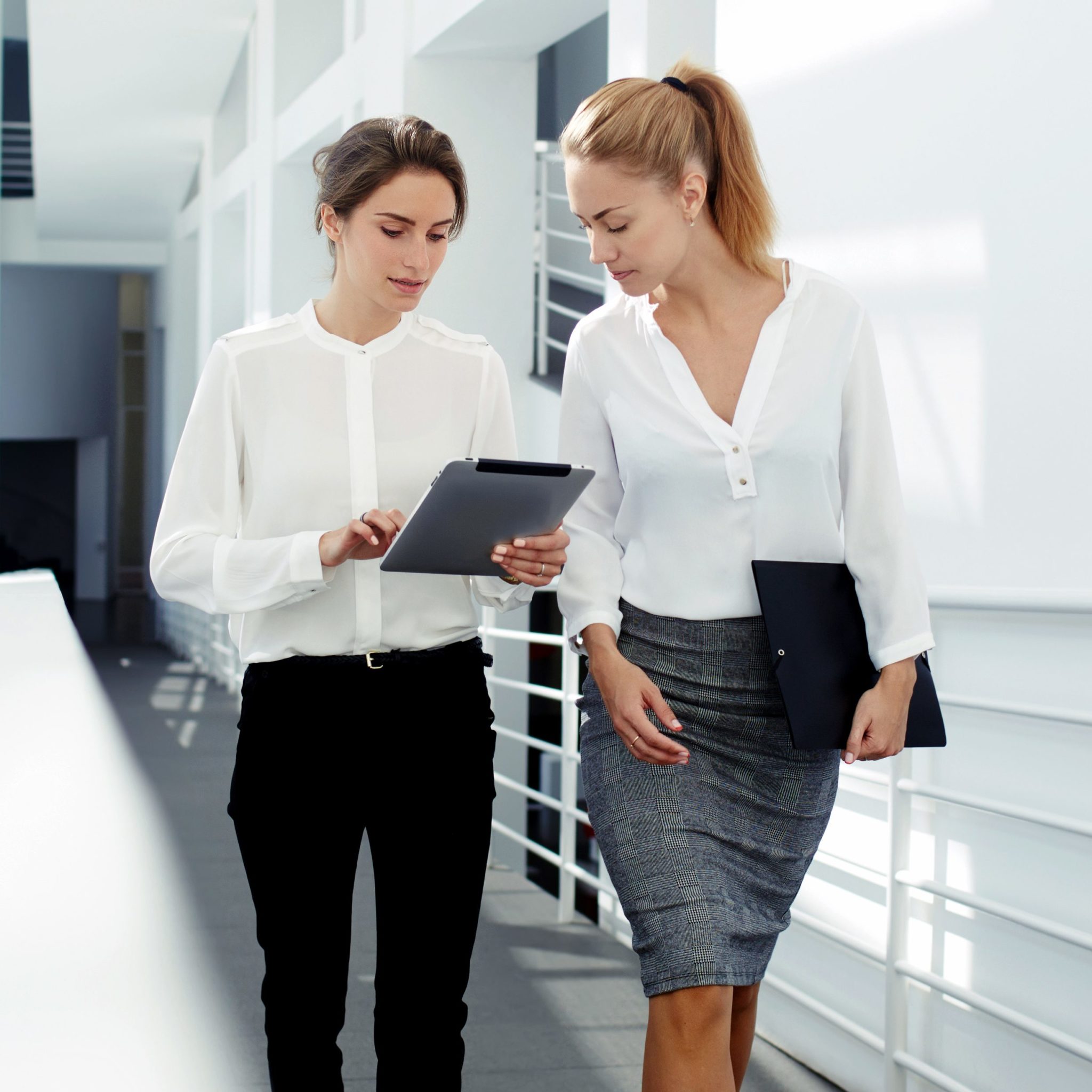 Pricing
The Swiss Army Knife of Systems Management
Make your teams as efficient and powerful as they can be. Reduce downtime and tedious frustrations for a fraction of the price you're paying to deal with those issues now.
LIMITED TIME OFFER: Discounted pricing on Right Click Tools and Endpoint Insights for businesses with 500 endpoints or less.
Right Click Tools for ConfigMgr
Features, Tools & Insights Breakdown
Security & Compliance Insights

Software Updates Deployment Status Dashboard

Run a highly-targeted scan of software update deployment compliance and take common device actions on any portion of the results.

LAPS Dashboard

Surface compliance data about the Local Administrator Password Solution (LAPS). Return results in a simple, LAPS present/Not Present by device chart.

LAPS Password Viewer

View the current LAPS password and the expiration date from within the console. Retrieve from single or multi-selected devices.

LAPS Password Expiration

Expire a LAPS password on multiple devices. Recover quickly from exposed LAPS passwords.

BitLocker Compliance Dashboard

Discover the location of your BitLocker recovery keys and ensure your devices are compliant with BitLocker policies.

BitLocker Status Tool

Show status information about BitLocker on single or multi-selected devices and take several management actions.

AD/MBAM BitLocker Key Tool

Pull the current BitLocker keys from either Active Directory or MBAM, and view immediately.

Remote Windows Security

Display the status of common Windows security tools and take action to improve your security footprint.

Remote Software Center

Grants similar functionality as the local Software Center application with the ability to be run remotely from the administrator machine and at scale on numerous devices or device collections. View and install deployed applications, programs, software updates, and run/view task sequences.

Trend Analysis

See compliance levels over time, pulled into one place and easily sharable with management. See BitLocker, LAPS, AD Cleanup and Software Updates compliance levels.

Content Information Dashboard

Quickly view content tied to a specific task sequence, take action on that content, and manage the successful distribution of your task sequence content to where it needs to be.

Content Status Tool

Shows general Distribution Point (DP) information and all content currently distributed to the selected DP. Right click to check the status of content, gather troubleshooting information, jump to the file source, redistribute, remove or validate, and more.

Redistribute All Failed Content Transfers

This productivity tool makes resolving content transfer failures a single step. Running the tool will re-try any content transfer that had previously failed.

Content Distribution Monitor Dashboard

Manage and remediate content distribution failures with an overview of distribution job status for your entire environment.

Hardware & Software Insights

Hardware & Firmware Audit Dashboard

Visualize the hardware of the endpoints in your environment, including chassis type, manufacturer, and model. Plus, filter accordingly.

Active Directory Cleanup Dashboard

Scan Configuration Manager and Active Directory for devices, showing results about where those devices are: in just ConfigMgr, just AD, or (properly) in both. Device actions can be taken on results.

Trend Analysis

See compliance levels over time, pulled into one place and easily sharable with management. See BitLocker, LAPS, AD Cleanup and Software Updates compliance levels.

User Tools

Reset password, unlock account, view group memberships, and more.

Quick Query

Improve the WQL query experience with larger and more complex queries, returning results quicker and allowing changes to the query statement on the fly.

Status Message Tool

View status messages in 24 different console locations.

Client Actions

Easily accessible Client Actions, that can be run on single or multi-selected devices, plus evaluation and inventory cycle actions. Update Machine Policy, Hardware Inventory, start Software Update Scans, and more across multiple devices simultaneously.

Client Tools

Troubleshoot and manage the ConfigMgr client at scale. Manage client cache size, clear the cache, open logs, and more.

Console Tools

Productivity actions for common administrative tasks, including 19 administrative functions on single or multi-select device collections. Troubleshoot and manage Windows settings at scale. Show installed software, list services, view running processes, and more.

Device Collection Tools

All of your favorite device management tools, available to run at scale.

System Information Tool

Show many computers at the same time to get an overall idea on what's going on in your environment. Drill into hardware, drivers and more.

Client Information Tool

Shows information pulled from the ConfigMgr client directly. Drill into cache on each machine, confirm items intended for pre-cache are on the client, clean out old versions and more.

Send Notification Tool

Send a message/notification to users of one or more devices.

Purpose-Built for Enterprises

ConfigMgr Fast Channel Support

Use Right Click Tools on the ConfigMgr Fast Channel to run the tools without admin rights, remove the need for firewall ports on the devices and run actions over a Cloud Management Gateway (CMG).

Role-Based Administration

Use roles to assign permissions to users.

Centralized Control & Management

Centralize your Recast Software license management and Right Click Tools settings.

Cloud Management Gateway (CMG) Support

Run Right Click Tools actions over a CMG.

Untrusted Domain Support

Interact with Active Directory objects in untrusted domains and run all of your favorite device actions against devices in those domains.

Advanced Logging

Find out who's running Right Click Tools in your environment and what the results of those actions are.

Rest API

Build your own automation using our REST API. Includes support for untrusted domains, workgroup devices, or devices connected over CMG.

Intune

Run Right Click Tools over Intune-connected clients in a co-managed environment.

Workflow Automation

In-console workflow creation suite with an accompanying execution and scheduling platform. Perform over 250 actions across dozens of categories.

Support

Unlimited remote support from our dedicated Customer Success team.
*Technical limitations for Community Edition: will not work on devices in untrusted domains, workgroup devices, and may be limited in the number of devices you can run against.
Add-Ons
Shift Left for ServiceNow
Enable your help desk team to run actions against AD and ConfigMgr from within the ServiceNow incident form, significantly increasing first call resolution.
Kiosk Manager
Provision and configure devices to support common single-purpose, kiosk-style requirements. Configure Windows Unified Write Filter to create a known-good state.
Endpoint Insights
Access critical endpoint data not available natively in ConfigMgr or other ITSMs, including insights on computers, monitors, docking stations, warranty status and more.
Download the Features Table as a PDF.
Shift Left for ServiceNow
Features, Tools & Insights Breakdown
Shift Left for ServiceNow

AD Bitlocker Key

Retrieve AD Bitlocker Key with creation and change date.

Deployed Applications

Install or uninstall any application (updated with Remote Software Center).

Group Policy Update

Initiate both machine and User Group Policy updates.

LAPS Password

Retrieve LAPS password and expiration.

Logged in Users

View console user and current logged in user on a machine.

Ping Device

Verify system is on and connected to the network.

Shutdown/Restart

Initiate shut down and/or restart with user communication.

Logged in Devices

List of devices a user is currently logged into.

Reset Password

Quickly get users back up and running.

Unlock Account

Quickly get users back up and running.

Device & User Information

Current Operating System

View the system's current operating system along with Release ID and Service Pack.

Last Known Reboot

View the last time the system has rebooted.

Machine Manufacturer and Model

View the Manufacturer and Model of the machine.

Software Updates

View and Deploy Software Updates (updated with Remote Software Center).

Computer Name

View the given name for the machine.

Auditing

See all user and device actions taken on corresponding incidents.

Role-based Administration

Every action has its own permission; scope it to actions relevant to your environment.
Endpoint Insights
Features, Tools & Insights Breakdown
Endpoint Insights Package

User Installed Software

Full visibility to what software is installed on each endpoint, including user installed and IT pushed.

Monitors

Visibility to which users are using what monitors and what types of connections, data that ConfigMgr doesn't natively collect. Determine model, serial number, size, date of manufacture, connection type, screen settings, current resolutions and more.

Docking Stations

Understand what docking stations are installed within your environment, including docking station name and connected computers.

Software

See browser version, .NET version, PowerShell version, recently used applications, OS dashboards, auto-start details and more.

Computers

See user details per device including who's using what computer and details such as chassis type and computer type. See all computer-related details, including CD-ROM, hard drive per computer, memory, operating system, BitLocker management, browser objects and over 100 other data points. Auto-start software, boot details, battery health. Search for computer by MAC address.

Network Drives

See which users are mapped to a particular server. See server details, share, drive letter, user, free space and more.

Network Printers

See which users are mapped to a particular server. See printer details, server, print share name, port, user, free space, network/local printer and more.

ODBC Connections

Get both user and computer ODBC connections for x86 and x64 platforms. Determine which servers, database or driver is used to connect to these data sources. See what drivers are installed on each computer, and whether they are in use.

Computer by Username

Find out what device a given user is using, in real-time and automated. See users currently logged on, user details, top console user details and real-time logged on details in ConfigMgr, all in one spot.

Local Administrators

Know which users or groups exist on which devices. See who is within the local administrator group on each computer, optionally excluding well-known accounts.

Software Updates

Plethora of information that tells you software update status, health of your software update environment and more. If using a third-party catalog, third party updates will show up in these reports.

BitLocker & TPM

Understand the status of BitLocker and TPM for your devices and see the status on a collection of computers.

Endpoint Protection

See whether or not there are active viruses in your environment, anti-virus signature version, engine version and client version, to name a few.

Insights

Collect warranty details for laptops, desktops, servers and virtual machines. Get normalized model, description, service level, start date, end date and deliverables.

Vendors

Over 150+ vendor data is available within Endpoint Insights. The top vendors include: HP, Dell, Lenovo, Microsoft, Toshiba, Ciara Technologies, Acer, Panasonic, HPE and Fujitsu.

Health Dashboards

Evaluate performance and identify potential problem spots in your ConfigMgr solution stack – Console, DB, DPs, WSUS, and Clients.

SSRS Reports

Includes native SSRS reports and dashboards which allow you to set email subscriptions to any report.

ConfigMgr

Natively extend the inventory of ConfigMgr and create all necessary options needed to run your environment.

ServiceNow

Leveraging existing ServiceNow integration, Endpoint Insights data can be collected via ServiceNow.

Other ITSMs

Leveraging existing integration, Endpoint Insights data can be collected via ITSMs.