Webinar
Recast Software Webinars
We aim to educate and support the greater SysAdmin community on all things ConfigMgr and IT as much as possible, and one powerful way we do this is through endpoint management webinars.

Join engineers, Microsoft MVPs, community influencers, and more as they delve into empowering your environment at every endpoint.
Check back often to see what webinars we have on the horizon!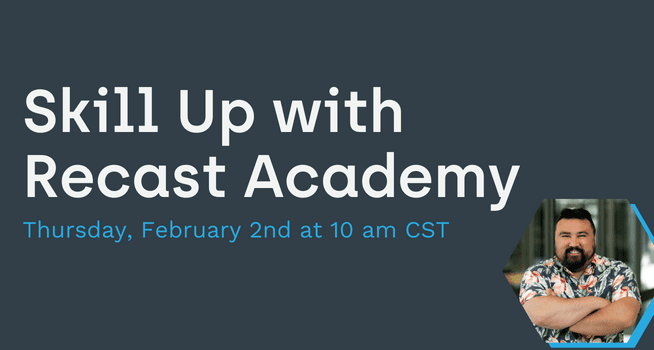 Join our 30-minute webinar on Recast's newly launched online learning platform, Recast Academy. Designed for our valued Enterprise customers, Recast Academy is a place where you can access the training you need on all the endpoint management software Recast has to offer. Click to learn more or reserve your spot!
Get a sneak peek at two of Kody's favorite features:
October 18th – Zero Trust with Sami Laiho
Watch Sami Laiho as he discusses what privileged access management means and provides tips on how to move closer to a zero trust environment. Plus, get a look into our new PAM solution, Privilege Manager.
Take a look at some of Garth Jones' favorite Endpoint Insights hidden features. Garth is the Architect of Endpoint Insights.

Ready to get started?
Contact us today to get a customized quote for Application Manager, Privilege Manager, or any of our endpoint manager software solutions!