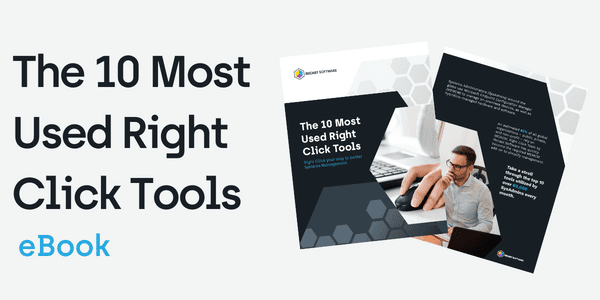 Over 69,000 Systems Administrators use Right Click Tools daily to more easily manage their Microsoft Configuration Manager environments. Users simply can't imagine their jobs without it:
"The compliance in my sites went from ~70% to 98% in one week after I started using Right Click Tools."
– Engineering Firm SysAdmin
"RCT is a must have if you are using SCCM at any level."
– IT & Services SysAdmin
"I've been managing SCCM for 8 years now and I can't live without these tools. I use them all the time and everyday."
– Government SysAdmin
Uncover the most used Right Click Tools as revealed by Recast's internal data. Then join the thousands who streamline their workflow with Right Click Tools Community and Right Click Tools Enterprise.
Download the eBook to learn more!
Access the top 10 most used Right Click Tools eBook
By submitting this form, you understand that Recast Software may process your data as described in the Recast Software Privacy Policy.
Ready to get started?
Contact us today to get a customized quote for any of our endpoint manager software solutions!