Centero is now part of Recast Software.

Privilege Manager
Formally Centero Carillon, Privilege Manager is our take on a Privileged Access Manager (PAM) solution. Simple, secure, and centralized, we created this tool for organizations to experience tighter security protocols and streamlined efficiency.
Privilege Manager allows you to:
Increase security by limiting admin privileges across all devices
Reduce help desk tickets by giving users permission to install pre-approved software
Deploy devices faster by pushing predefined security profiles to multiple devices at once
Get instant reports to learn when and why admin credentials are used
Give your end users the access they need when they need it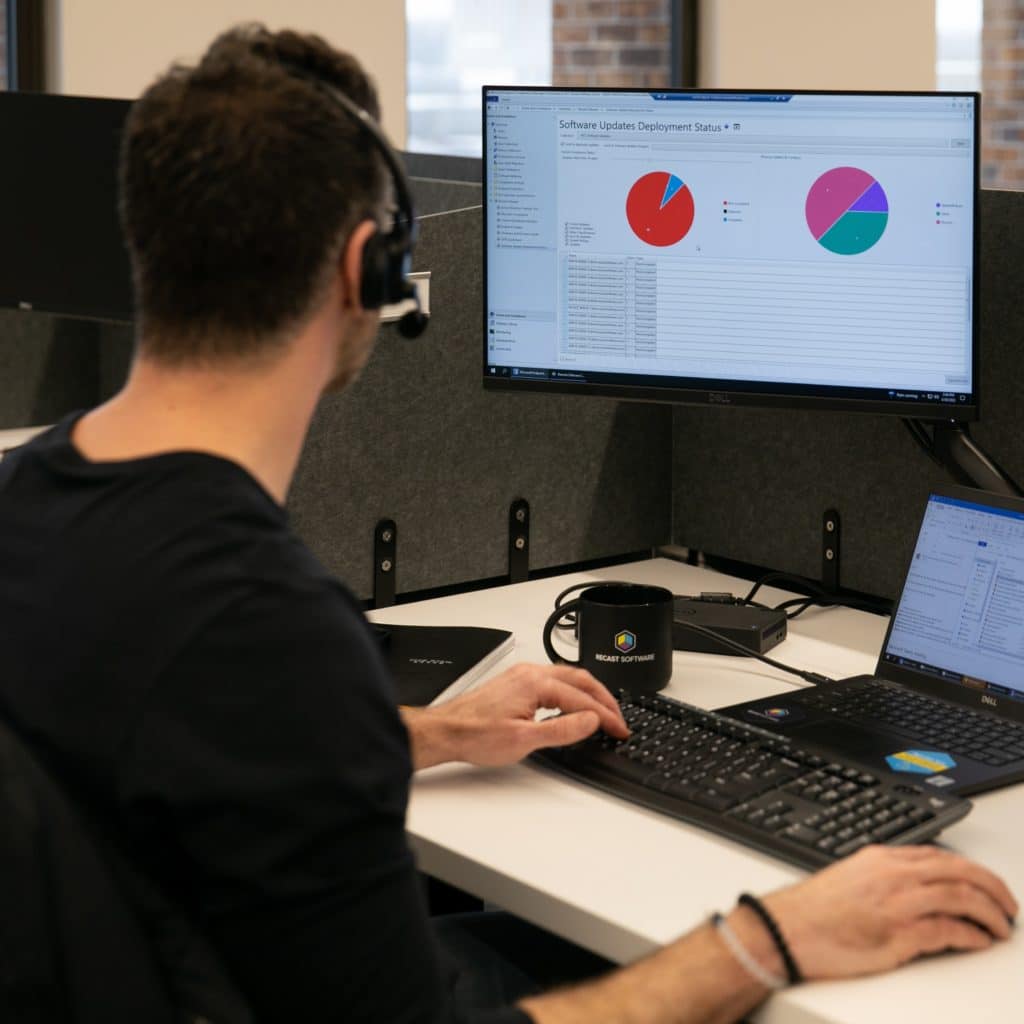 Application Manager
Known before as Centero Software Manager, Application Manager is our newest tool in the Recast Software suite of tools. We believe that everyone deserves automated application updates, so Application Manager provides centralized application management, automated security updates, and effortless application deployment.
Application Manager allows you to:
Save time by fully automating application deployment processes across enrolled devices
Access a web-based management portal allowing you to select and manage applications needing to be installed or uninstalled
Use Application Manager within Intune, ConfigMgr, and WSUS environments
Eliminate end-user disruptions by sending notifications of upcoming updates and scheduling updates around their busy days
Provide application life-cycle management for as many environments as needed – perfect for Managed Service Providers (MSPs)
Ready to get started?
Contact us today to get a customized quote for any of our endpoint manager software solutions!