Privilege Manager
Group Management
Creating, managing, and scheduling user groups across environments has always been a difficult and tedious task. Privilege Manager makes it all possible, quickly and easily, all while increasing your overall security.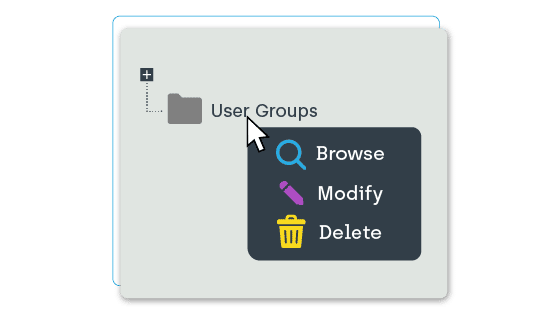 Managing group members
Adding or removing members to and from a group based on rules has never been easier. Privilege Manager enables techs to manage group membership at will. They can also provide temporary, specific privileges that allow users to complete certain tasks, while not giving the user unlimited rights.
Creating groups
Group creation can be done in a snap by using predefined rules. These rules ensure each member has the correct permissions for what they need and when they need it. Privilege Manager provides enhanced flexibility in almost any environment.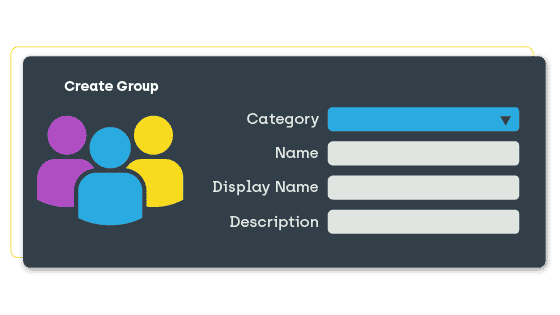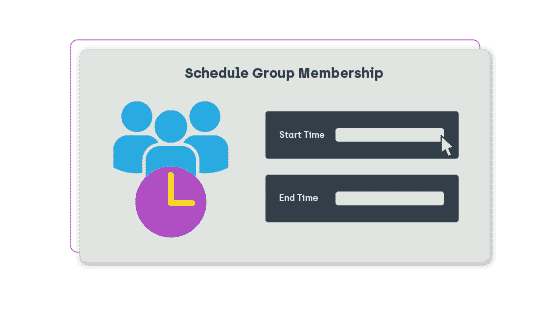 Scheduling group membership
With Privilege Manager, group membership can be automatically scheduled. Allowing users to join a group membership for a specific amount of time allows a user to accomplish the task they need to within a pre-determined time frame. Then that particular user can be automatically removed from that group, maintaining the integrity of the environment's security.
"The end-user benefits from the service when they need to perform a task that requires admin rights. Thanks to Privilege Manager, the situation can be solved in a user-oriented, yet safe manner."
-IT Solutions Designer
Let's talk pricing
Interested in receiving a customized quote for your organization? Contact us today.