Privilege Manager
User Privileges
Take control of user privileges – all in one place. Privilege Manager lets you grant and view end-user privileges across your entire environment. Now you can streamline permission requests while keeping your security intact.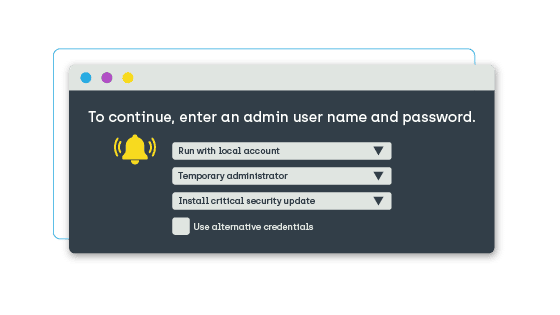 Self-service
Securely allowing users to perform tasks that usually require a help desk ticket not only frees up your help desk from tedious tasks, it also improves the end user experience across your enterprise. Privilege manager can give users the self-service independence they deserve.
Access code
If a user needs to install a piece of software, for example, the help desk can grant them a single-use activation code through Privilege Manager. This allows the user to download and complete the installation quickly and at their convenience. It also provides direct reporting to the IT team on when and why the software was installed.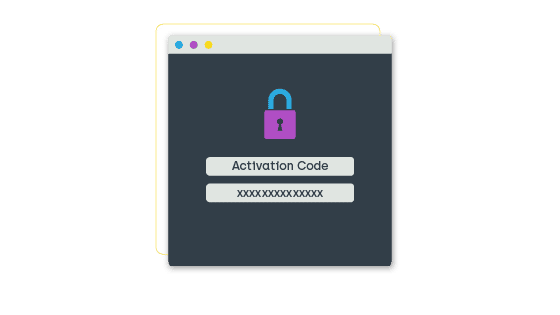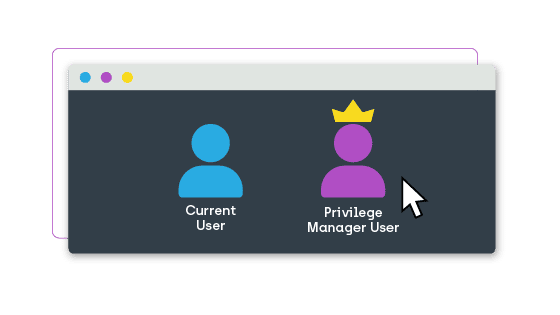 Alternate user IDs
Privilege Manager can also provide users with a user ID different than their own that has a set of predetermined access privileges. This allows for the completion of a selected set of tasks with no disruption to their existing privileges, saving the help desk time and getting the end user back into action faster.
Current user IDs (online only)
If the user ID is part of a specific domain, access can be provided through their current user ID. To complete tasks through this method, the user device must be online.
"We barely get any requests for admin rights anymore. I'd say that is one of the biggest benefits, and the end-user's life is easier."
-Infrastructure Manager
Let's talk pricing
Interested in receiving a customized quote for your organization? Contact us today.