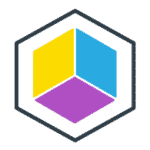 Recast Software
January 4, 2023
Right Click Tools: Five-Part Webinar Series
Product experts give an in-depth view into how Right Click Tools helps reduce overall enterprise risk, ensuring compliance of encryption, privileged access, software updates, and more.
April 20, 2022 – Endpoint Insights
Gain access to new data that you've never had before – insights on databases, monitors, warranty information, and more!
April 5, 2022 – Software Updates
Learn how to quickly discover the status of all your in-network devices as well as how to take actions on those that need updates applied to them.
March 16, 2022 – Automation in Action
Make life easier with our suite of customized actions that can automate endless combinations of tasks.
March 3, 2022 – Device Insights Dashboards
Learn how to pull in that hard to find device information by using the Hardware + Firmware and Endpoint Insights dashboards.
February 2, 2022 – Security & Compliance Dashboards
See how the Active Directory, LAPS, and BitLocker dashboards can help improve your organization's Security and Compliance.
See how Right Click Tools are changing the way systems are managed.
Immediately boost productivity with our limited, free to use, Community Edition.
Get started with Right Click Tools today: