Right Click Tools
Right Click Tools: Five-Part Webinar Series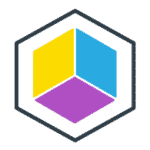 Recast Software
Published on:
January 4, 2023
Receive notification right in your inbox whenever new content like this is released & sign up for our email list!
We'll send you the latest updates, how-to's, and solutions to empower you at every endpoint.
By signing up you agree to our Privacy Policy.
Product experts give an in-depth view into how Right Click Tools helps reduce overall enterprise risk, ensuring compliance of encryption, privileged access, software updates, and more.
April 20, 2022 – Endpoint Insights
Gain access to new data that you've never had before – insights on databases, monitors, warranty information, and more!
April 5, 2022 – Software Updates
Learn how to quickly discover the status of all your in-network devices as well as how to take actions on those that need updates applied to them.
March 16, 2022 – Automation in Action
Make life easier with our suite of customized actions that can automate endless combinations of tasks.
March 3, 2022 – Device Insights Dashboards
Learn how to pull in that hard to find device information by using the Hardware + Firmware and Endpoint Insights dashboards.
February 2, 2022 – Security & Compliance Dashboards
See how the Active Directory, LAPS, and BitLocker dashboards can help improve your organization's Security and Compliance.