Monthly What's New
Recast Endpoint Management Recap – Special Edition – Maximize Bandwidth Potential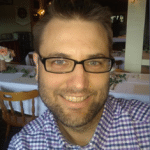 Gary Blok
Published on:
April 10, 2020
Receive notification right in your inbox whenever new content like this is released & sign up for our email list!
We'll send you the latest updates, how-to's, and solutions to empower you at every endpoint.
By signing up you agree to our Privacy Policy.
Hey Team, crazy times right?
Has this happened to you recently? Manager walks over to your cube, "What would it take to enable most of our employees to work from home, like yesterday?".. then walks out saying "Make it happen."
And you're thinking, sure, our VPN was setup to support 10-25% of our employees at any given time, our internet connection can't handle that, we push GB of updates, software and other content to our devices on a regular basis. So you're scratching your head and as you start to bang your head on the desk, your colleague yells over the desk, "You been monitoring Twitter? It's been a frenzy of activity about split tunneling, modifying settings in CM, enabling BranchCache / LEDBAT, and several memes about toilet paper. You reach for your smart phone and start scrolling through, and here is what you find:
Blogs & MS Docs
Other things you can do to help is make sure your DP's are running Server 2016 or newer so you can enable LEDBAT. [MS Blog Post] In a short description, LEDBAT is a network congestion control feature of Windows Server to help manage background network transfers. For distribution points, enable an option to help adjust network traffic. Then clients only use network bandwidth when it's available.
Make sure BranchCache is enabled on your clients. BranchCache is a wide area network (WAN) bandwidth optimization technology. BranchCache fetches content from your main office or hosted cloud content servers and caches the content at branch office locations, allowing client computers at branch offices to access the content locally rather than over the WAN. [GARYTOWN Post] If you want some great tools to help monitor and setup BranchCache, 2PintSoftware.com has some really nice tools to help you setup and configure BC in your environment. I personally use these tools and they got me hooked on BC.
‍
Other items for your consideration:
Social Engineering and Hackers are trying to take advantage of the increased workforce working from home. CISA issues this Alert
Recommending your Users to look at FREE Services to improve their Internet Security like OpenDNS Family
Working from Home Tips, a community created simple style list of tips for what has helped others make the adjustment.
Presenter Tips "So you're now a remote presenter!" – (Sonia Cuff @SoniaCuff)
Recommend your users update the router's Firmware, and consider providing a list of recommended ones that are still in active development and receiving security updates.
Check out this post for some additional Router Ideas: The 10 Best Secure Routers of 2020 [LiveWire.com]