Monthly What's New
Recast's Endpoint Management Recap – December 2022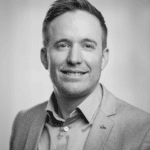 Daniel Engberg
Published on:
December 29, 2022
Receive notification right in your inbox whenever new content like this is released & sign up for our email list!
We'll send you the latest updates, how-to's, and solutions to empower you at every endpoint.
By signing up you agree to our Privacy Policy.

Welcome to Recast's Endpoint Management Recap, December 2022 – by Daniel Engberg
Happy holidays!
I'm taking a break from all the food and celebrations to bring you this year's final Recast Recap. It's been great to have been able to do this Recap since May of this year, and I will continue to do so in 2023.
In December, the main highlight was a new release of Configuration Manager, version 2211. A long-known security flaw, since SCCM 2007, has been the NAA account. In 2211, we can now see a warning if it's being used, and make sure it's using minimal permissions. It's now also possible to migrate content from DPs between each other using Powershell.
I wish you a Happy New Year!
– Daniel Engberg
Recap of the Year
It's been a big year for Microsoft endpoint management with some interesting rebranding and a focus on cloud PCs.
This has been the year of Windows 365 and a significant focus from Microsoft's end. Many new features have been added, and Microsoft, as well as the community, has created tons of content on it. I've been playing around with it and using it as an extra PC in another tenant. It's a great complement to Azure Virtual Desktop without the need to configure any infrastructure. I think that 2023 will have a lot more things going for Windows 365.
Once again, Microsoft has rebranded its endpoint management products. This time it was time to rename Endpoint Manager to Intune Product Family. It's a familiar name, but with some added confusion, such as Configuration Manager now being part of the product. This caused issues with companies and community blogs tied to product names. Many have now learned not to create products based on Microsoft products. I want to know when it will change the next time.
We received a new version of Windows 11 22H2, released in September. This has been quite a popular release without any significant hiccups. What wasn't advertised, though, was that not all of the announced features were there at launch but were subsequently added later.
Finally, we also saw the announcement of Windows Autopatch, a cloud service that automates Microsoft updates. I look forward to what this has in store for us in 2023.
Contents – Endpoint Management Recap

Upcoming Events

ConfigMgr [What's New Page] [Tech Community] [Virtual Hub][MS Q\A][Reddit][Feedback]
Microsoft Intune [What's New Page]
Windows [What's New Page]
Security Alerts and Info [Microsoft Security Portal – Security Update Guide]

Every month, we cover updates to the tools, scripts, and software provided by the major hardware vendors related to enterprise client management. Check out the ConfigMgr Manufacturers page for a complete list of tools, blog posts, and information about the vendors.
No updates this month.

Due to the sheer amount of community content, I have decided only to include one post per contributor, to keep the size of the endpoint management recap down. Great work everyone with providing so much to us for free!
Podcasts / Blog Series / Video Blogs‍
Blog Posts
Intune
ConfigMgr
Windows 365
Other SysAdmin Info

Recast Software has released Application Manager, a new third-party patching tool. Application Manager allows your IT team to powerfully and simply manage third-party applications in your organization from one centralized location. Interested in learning more? Request a quote and tour here.
Recast Software also created a new infographic demonstrating the benefits of implementing Endpoint Insights into your MECM / SCCM environment. Give a look!
If you missed Recast Software's webinar on zero trust featuring Sami Laiho, an MVP in Windows and Devices for IT, you can find the recording here and read a blog recap here. Sami gave a clear overview of what privileged access management (PAM) means for your team and provided tips on how you can move closer to a zero trust environment. Recast also provided attendees with a brief glimpse into their newest software, Privilege Manager, a PAM solution.
Also:
‍Thank you for checking out Recast's Endpoint Management Recap – December 2022. Stay tuned for more helpful content coming your way in the new year.