Monthly What's New
Recast's Endpoint Management Recap – October 2022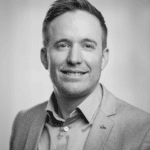 Daniel Engberg
Published on:
October 31, 2022
Receive notification right in your inbox whenever new content like this is released & sign up for our email list!
We'll send you the latest updates, how-to's, and solutions to empower you at every endpoint.
By signing up you agree to our Privacy Policy.

Welcome to Recast's Endpoint Management Recap, October 2022 – by Daniel Engberg
Hello!
It has been an exciting month, with the main event of course being Microsoft Ignite. This month's newsletter has a separate section dedicated to the event, so I won't go into too much detail here in the introduction.
Among the news announced at this year's Ignite were some significant and minor branding changes and updates to the Microsoft product lineup.
We've also had the Microsoft Technical Take off, which provided a lot of excellent sessions! Check out some of the links below:
I hope you like this edition of the monthly recap newsletter.
See you in a month!
– Daniel Engberg
Contents – Endpoint Management Recap

MICROSOFT IGNITE RECAP
This version of the event was held hybrid, on-site in Seattle and virtually.
Here are my picks from this year's edition of Microsoft Ignite:
Also, check out the links below for some other endpoint management-related news:
The endpoint management community has also made some excellent summaries:
Upcoming Events

Products
Azure Active Directory [What's New Page]
Microsoft 365
ConfigMgr [What's New Page] [Tech Community] [Virtual Hub][MS Q\A][Reddit][Feedback]
Microsoft Intune [What's New Page]
Windows [What's New Page]
We received the security baseline after the release of Windows 11 22H2. Another long-awaited feature is Windows LAPS, which can handle both local administrator passwords in AAD and AD, which was previously not possible without using a community solution.
Favorites this month for Windows are the new Microsoft Learn path and the Windows 365 app. The possibility of downsizing a Windows 365 Enterprise cloud PC will be helpful to some people. We also have some new security best practices defined by Microsoft.
Also, check out the blog posts by the community on the Windows 365 app:
Security Alerts and Info [Microsoft Security Portal – Security Update Guide]

Every month, we cover updates to the tools, scripts, and software provided by the major hardware vendors related to enterprise client management. Check out the ConfigMgr Manufacturers page for a complete list of tools, blog posts, and information about the vendors.
** Much of this information is provided directly from the vendor, so when you see "we" think of it as, "Vendor Name," and not Recast Software.
HP

Due to the sheer amount of community content, I have decided only to include one post per contributor, to keep the size of the endpoint management recap down. Great work everyone with providing so much to us for free!
Podcasts / Blog Series / Video Blogs‍
Blog Posts
Cloud Tech
ConfigMgr
Other SysAdmin Info
Tool Updates

If you missed Recast Software's webinar on zero trust featuring Sami Laiho, an MVP in Windows and Devices for IT, you can find the recording here and read a blog recap here. Sami gave a clear overview of what privileged access management (PAM) means for your team and provided tips on how you can move closer to a zero trust environment. Recast also provided attendees with a brief glimpse into their newest software, Privilege Manager, a PAM solution.
Also:
‍Thank you for checking out Recast's Endpoint Management Recap – October 2022. Stay tuned for more helpful content coming your way.