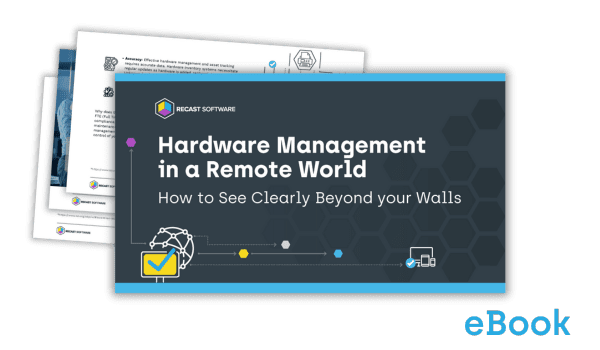 How to Conquer Your Hardware Management Challenges
In the dynamically shifting landscape of IT, managing assets has become an increasingly complex task.
Solve these common hardware visibility challenges with insights from our eBook:
Efficiency and time management: Cut the man-hours and headaches out of hardware inventory management.
Scalability: Don't let growth turn your hardware management systems into chaos.
Accuracy: Get your data right now.
User Disruptions: Keep your IT team and end-users on the same page, and reduce costly downtime.
Download the eBook to elevate your hardware management strategy and give your IT team the edge they need.
Download the eBook:
Hardware Management in a Remote World
By submitting this form, you understand that Recast Software may process your data as described in the Recast Software Privacy Policy.
Ready to get started?
Contact us today to get a customized quote for any of our endpoint manager software solutions!