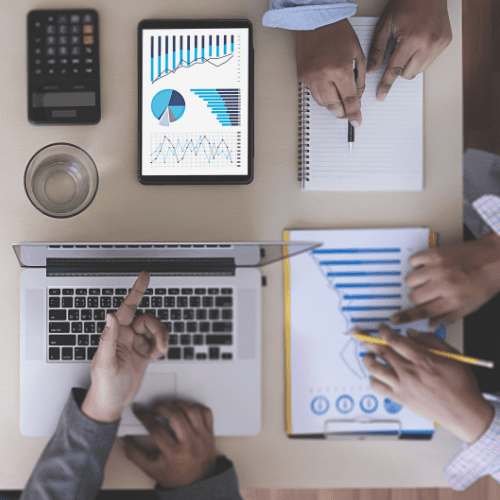 Recast Software 5.3
is now available.
Recast Software's 5.3 release includes new features, enhanced performance, and bug fixes. In this release you'll find new functionality across Right Click Tools, Privilege Manager, and Endpoint Insights, plus newly supported apps for Application Manager. Scroll down to learn more!
Enterprise Customers: Log in to your Portal account to download and install the latest version. For instructions on updating to this version, see our articles on upgrading Right Click Tools, Endpoint Insights and Privilege Manager. 
New Features and Enhancements

Recast Software's application management and patching solution.
Our Application Catalog Continues to Expand
The Application Manager catalog is expanding quickly and includes 22 new supported apps. See the list of Recently Added Software for newly supported apps you can now deploy using Application Manager.

Recast Software's Privileged Access Management Products
Reason Categories for Privilege Elevation
As a Privilege Manager administrator, you can now require end users (and those generating activation codes for end users) to choose a reason for requesting temporary privilege elevation from a list of pre-set categories. This provides admins and security teams more clarity related to elevation requests and eliminates data entry inconsistencies or ambiguity related to free form data entry. The new pre-set list of reason categories includes Application Installation, OS Configuration Change, Device Installation, Security Concerns, and Troubleshooting, but you can also edit these categories or create custom categories for your own use cases. In addition, you can now sort, filter, and report on these categories within your Privilege Manager reports.
To learn how to configure reason categories for Target Groups, see Edit Client Settings.
Enhanced Reporting by Activation Type and Domain
Activation Type: The Agents page and Activation Codes reports now display an Activation Type that differentiates elevation by 'activation code' or 'self-service' for greater visibility into which elevations were completed by whom.
Domain: The Agents page, Activation Codes reports, and Retrieved Passwords reports now display Domain information for a specific agent. If you have multiple domains, this allows you to determine the domain in which the elevation took place. Agents can also be sorted by domain.

New Recast Builder Actions for Co-managed Work
To simplify co-managed work, the Resource ID or Collection ID builder actions will return the set of workloads within Configuration Manager and Intune, making it easier to identify which workloads are happening in which environment. With greater insight into IT management authority for devices and users, you can leverage this information to easily kick off another event within Intune.
Recast Management Server
Recast Agent Performance Improvements
Speed, performance, and reliability is always top of mind in our releases. We've significantly improved the speed at which the Agent service connects after an Agent restart, reducing restart load time by more than 80%.

Recast Software's endpoint inventory software.
FIPS Compliance Compatibility
For our customers in government, Endpoint Insights can now be installed in environments where FIPS (Federal Information Processing Standards) compliance is required.
Interested in taking a closer look at what each product offers?