Endpoint Insights
How to Add a Custom Background for Your Meetings
I'm doing a presentation at Workplace Ninja Virtual Edition 2021 on September 1. The conference organizers are asking all presenters to use a custom background to help promote the sponsors of the event. In fact, Recast Software is one of the sponsors and I love this idea! I always wanted to add custom images to my Zoom and Microsoft Teams meetings, but since it was never obvious to me how to add them, I never bothered to find time to dig into it more. Now, I had my excuse to figure out how to add a custom background to both Zoom and Microsoft Teams. I'm guessing there are a lot of people like me that have not figured this out yet either. This blog post is a how-to guide that will walk you through all the steps. It turns out, it is not that hard, at least for Zoom.
How to Add a Custom Background to Zoom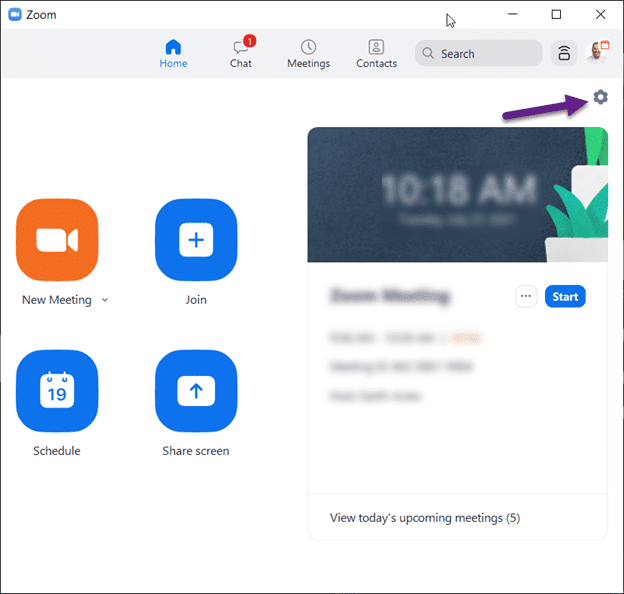 Launch Zoom and click on the setting "cogwheel" in the top right corner (purple arrow).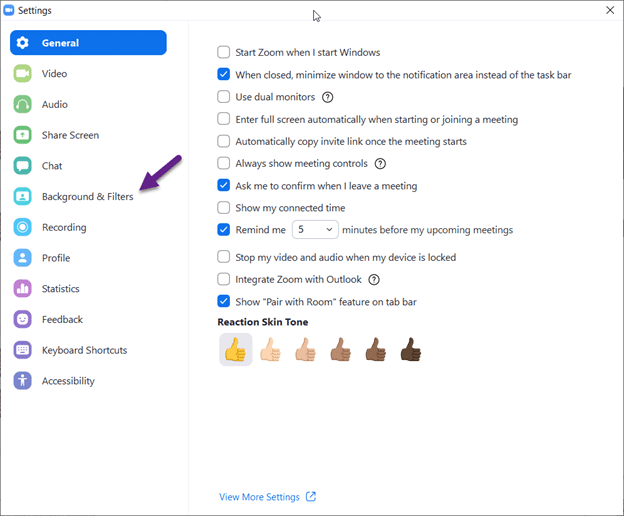 Select the Background & Filters node.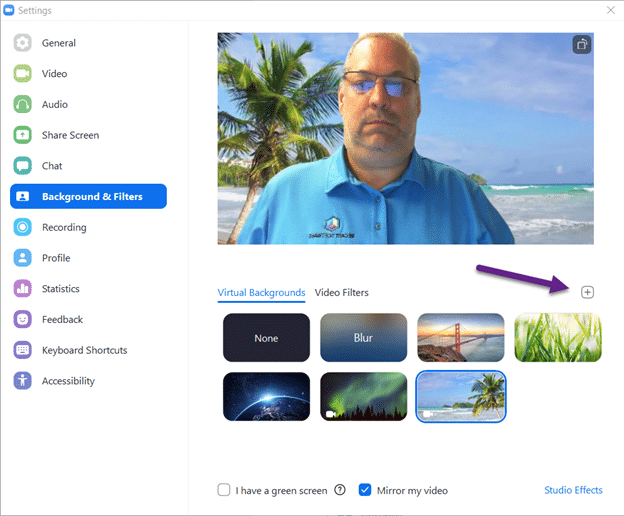 Click on the plus sign (purple arrow). I love how this was hiding in plain sight!

This is where you can add an image or a video. For this example, I will add the official Endpoint Insights background image!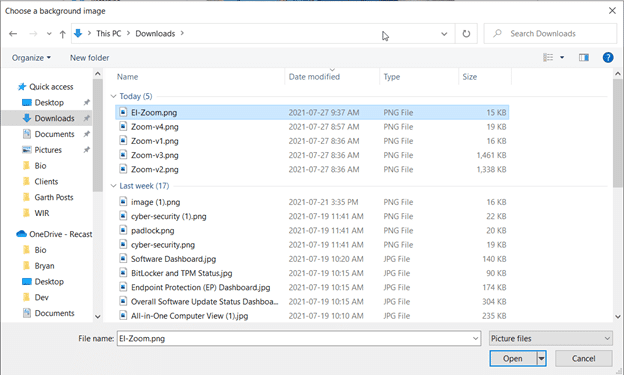 Next, browse to the background image that you want to use. Highlight it and select Open.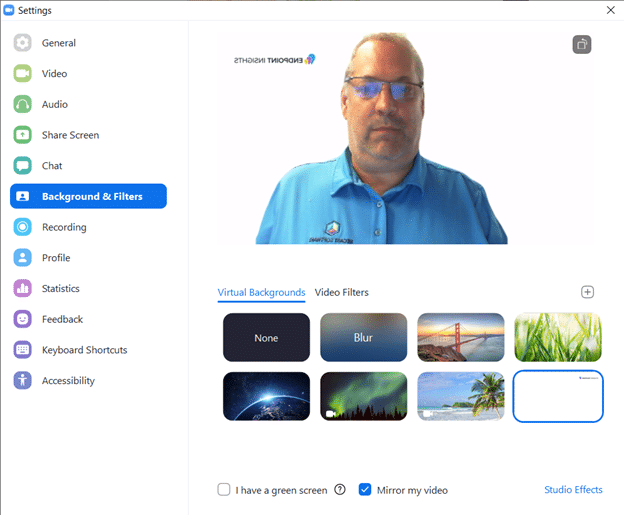 With that last step, you are done. Yes, I know that the logo looks backwards in the screenshot above, but that is caused by the "Mirror my video" check box (see the bottom-center). Trust me, it will look right to everyone else.
How to Add a Custom Background to Microsoft Teams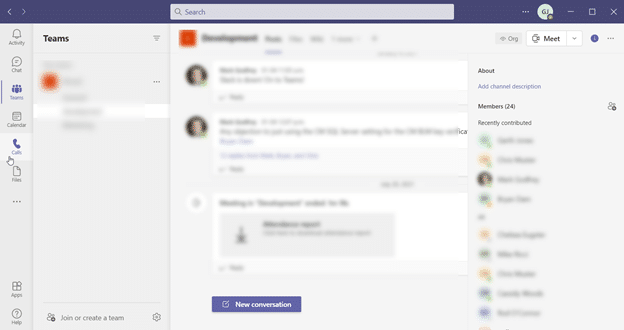 Microsoft Teams has a strange way to add backgrounds. It is easier to find "sort of" than my experience with Zoom, but it is a pain to set before your meeting. You have to setup the background while you are in a meeting. If you want to setup a meeting without anyone else in the meeting, that's a bit of a pain too. Just to add the background, before my Workplace Ninja presentation on September 1, I had to setup a meeting with a colleague. Getting started, I clicked on the Meet button at the top right.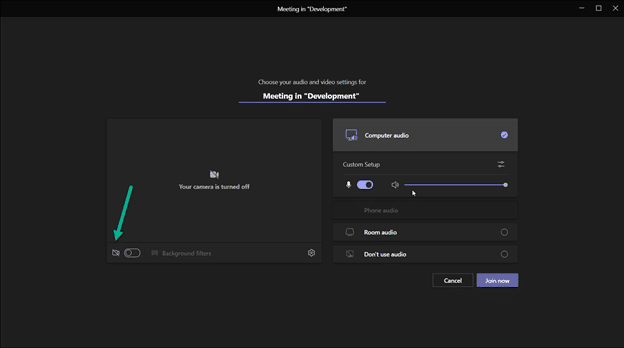 Next, I clicked on the camera button (green arrow).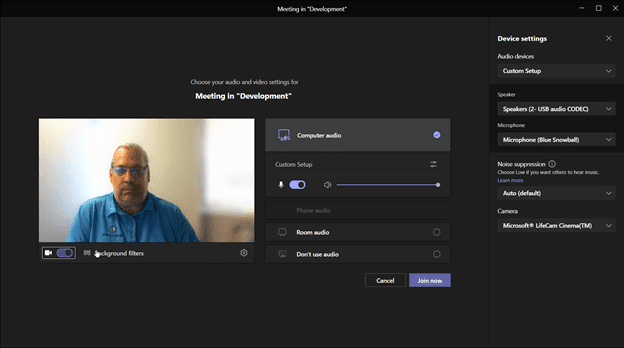 Then I clicked on Background filters.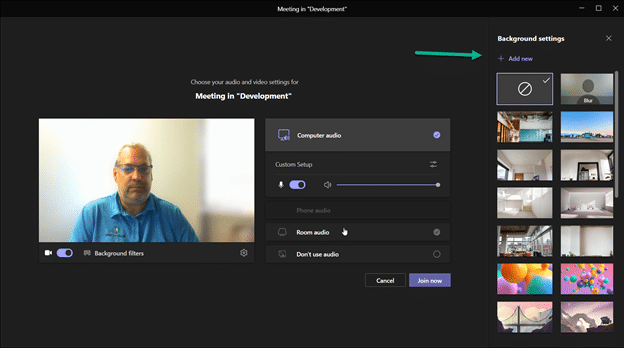 This is where it gets easier. You can see the Add new link.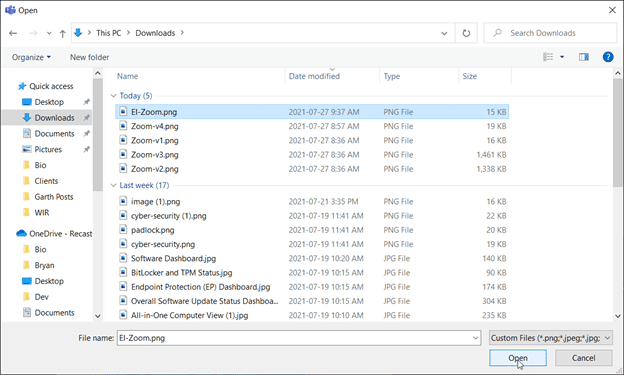 Browse and then select the background image you want to use before clicking on the Open button.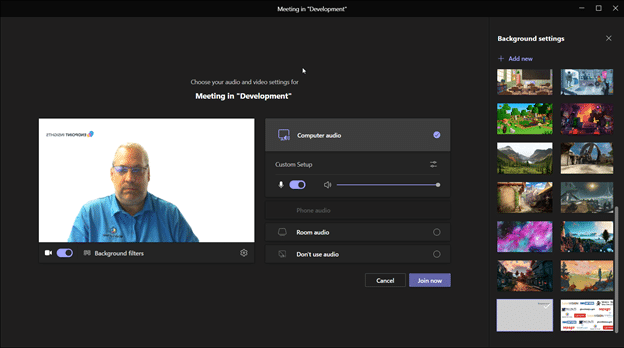 Now you are ready and have your background image setup for your next Microsoft Teams meeting. See how the logo, like the Zoom screenshot I shared, appears backwards? Trust me when I tell you that it looks fine to everyone in your meeting.
I no longer have an excuse not to add other custom backgrounds to either Teams or Zoom. I'm willing to bet that having this "power" will lead to some interesting backgrounds in upcoming meetings! What backgrounds do you love? Let me know @GarthMJ. By the way, do you love Endpoint Insights like I do? You can show your love for it or for Recast Software's Right Click Tools by using either background in your next meeting.