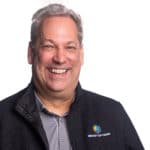 Garth Jones
March 1, 2017
How to Install Windows 10 via a USB Drive
This blog post will walk you through the steps that I took in order to install Windows 10 via a USB drive. Recently my Panasonic projector died, so I purchased a new LG 4K LED screen and I needed to install it in place of the projector screen. Originally, when I setup my projector screen, I installed extra wires for extra speakers and even put in a 2-inch PVC pipe in case I needed to run additional wires. Boy am I glad that I added the PVC pipe because with the new screen I needed to run a 50-foot HDMI cable, along with an extra Ethernet cable, from the home theater receiver area to the screen! Fishing the 50-foot cable was challenging even with the PVC pipe.
When I finally plugged in Apple TV it looked good but, my media center PC left ~3-inch black bars around the screen. I knew immediately that this meant that I would have to upgrade my media center PC to 4K. I also knew that my receiver didn't handle 4K video, so I would also need to upgrade the receiver too.
Understandably, my wife was not happy when I told her that I had to replace our entire home theater, so the subtitle of this blog post could be, "Why my wife is upset that the Panasonic projector died!" Before buying new equipment, however, I did more research and determined that it didn't make a lot of sense to replace the video card with a 4K video card because the motherboard had PCI Express 2.0 and all of the 4K video cards seemed to need PCI Express 3.0.
In the end, I decided to purchase a Zotac MI522 Nano to replace my media center PC. Since the Nano is a base model, I then added RAM and a hard drive. The Zotac doesn't have a DVD, so in order to install Windows 10 I needed to use a USB drive.
Here are the steps on how to install Windows 10 via a USB:
1. Download Windows 10 ISO.
2. Locate a 4+ GB USB and plug it into a working computer.
3. Open an elevated CMD prompt and start diskpart.
4. Type list disk.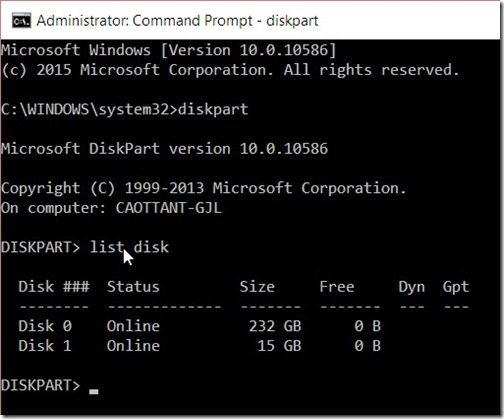 5. Locate your USB in the list; in my case it is Disk 1. Next, type: select disk 1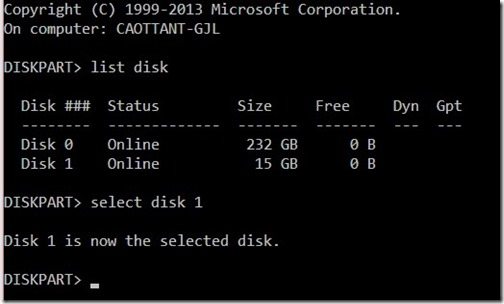 6. Type clean to clean the USB drive.

7. Type: create partition primary

8. Type: Select Partition 1

9. Type: active

10. Type: format FS=NTFS quick

11. Type: assign
Note: once the USB drive is assigned, a window in File Explorer will likely open.

Make note of the USB drive letter.

12. Type exit to close the diskpart.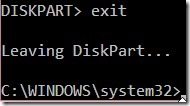 13. Mount the Windows 10 ISO.

14. Make note of the ISO drive letter. In my case it is E:\.

15. Back at the CMD prompt, change to the E:\boot folder.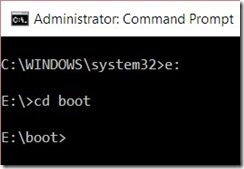 16. Type: bootsect /NT60 F:

17. Last step! Copy all of the files from the ISO drive to the newly created bootable USB drive.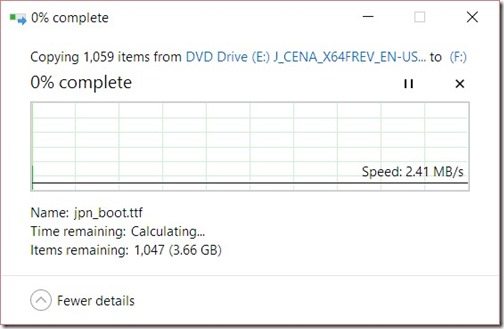 Now you can use this USB drive on any computer to install Windows 10.
If you have any questions about how to install Windows 10 via a USB drive, please feel free to leave me a note in the comment section. Or, you contact me @GarthMJ or by sending an email to Techtalk.
See how Right Click Tools are changing the way systems are managed.
Immediately boost productivity with our limited, free to use, Community Edition.
Get started with Right Click Tools today: