Systems Management
Q & A with SysAdmin Superstars: Jörgen Nilsson
Jörgen Nilsson is an IT Consultant with Onevinn, working since 1993 in that capacity. He also holds a Microsoft MVP in Enterprise Mobility and blogs at ccmexec.com.
Jörgen is also a Microsoft Certified Trainer and delivers trainings to companies globally, including his self-created Intune – Mobile Device Management training.
In this edition of Q & A with SysAdmin Superstars, we asked Jörgen to share a bit about his history, as well as his recommended priorities for both new and experienced SysAdmins.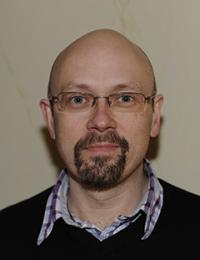 Endpoint Management and Security with SysAdmin Superstar Jörgen Nilsson
Paint a picture of your household growing up. Could 10-year-old Jörgen imagine your current successes within the Microsoft arena, including your MVP status? Could your family?
Wow! 10 years old . . . a long time ago. I grew up with an older brother who was 9 years older than me. I always looked up to him, so if he was playing tennis, I was playing tennis. All my free time involved me biking down to play tennis.

At 10 years old, I believe I had a Commodore 64 which initially sparked my interest in computers (I still have my Amiga 500 in original enclosure but the C64 is gone).
What advice do you have for SysAdmins who may feel frustrated by their day-to-day firefighting, wishing they and their company could work more proactively instead of reactively?
Automate and delegate! It is the only way to solve the firefighting and not having enough time dilemma. We are getting more and more tasks to fulfill as SysAdmins with security teams making demands on our time and the world moving faster than ever!
-Automate tasks that can be automated.
-Delegate tasks to the service desk, for example, to save time.
In the last 12 months, what is the most compelling thing you've seen come out in the SysAdmin space?
Controlling driver/firmware installs with the WUfB Deployment Service is a huge thing, but it is not available in Intune yet, so it is hard to utilize.

Also, the focus on security topics like privilege management has really taken off, which is great!
For those new to ConfigMgr / SCCM, what advice do you have for them to improve their effectiveness for their organization?
If you are brand new to working with Configuration Manager, take part in a good training. It is one of the most complex products Microsoft has built and it needs to be handled correctly.
What do you feel are some of the most common slip ups organizations make regarding security? How can organizations better approach this security issue?
The biggest challenge is the one mentioned earlier—time. Without time it's hard to be proactive and increase security.

A fear of making changes that may break end user productivity is also a limiting factor. Defining Deployment rings and using them for all changes is crucial to success.

Time, training, and clear guidance impacts the odds of success. Also, never sit back and relax. The threat actors are always working and never get tired.
SysAdmin Superstars Series
Explore our other interviews with SysAdmin Superstars: