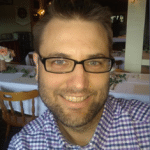 Gary Blok
March 4, 2020
Right Click Tools Refresher & 4.0 Release Webinar
Interested in getting a refresher of some of our most-used Community tools? How about a look at what's new in 4.0 Enterprise edition? Check out a recent webinar from the developers of Right Click Tools for all of this and more:
‍
If you are curious about the Enterprise edition, we're happy to schedule a walkthrough of the tools with one of our Product Specialists or provide a price quote.
See how Right Click Tools are changing the way systems are managed.
Immediately boost productivity with our limited, free to use, Community Edition.
Get started with Right Click Tools today: