Right Click Tools
Right Click Tools Refresher & 4.0 Release Webinar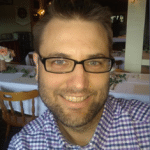 Gary Blok
Published on:
March 4, 2020
Receive notification right in your inbox whenever new content like this is released & sign up for our email list!
We'll send you the latest updates, how-to's, and solutions to empower you at every endpoint.
By signing up you agree to our Privacy Policy.
Interested in getting a refresher of some of our most-used Community tools? How about a look at what's new in 4.0 Enterprise edition? Check out a recent webinar from the developers of Right Click Tools for all of this and more:
‍
If you are curious about the Enterprise edition, we're happy to schedule a walkthrough of the tools with one of our Product Specialists or provide a price quote.