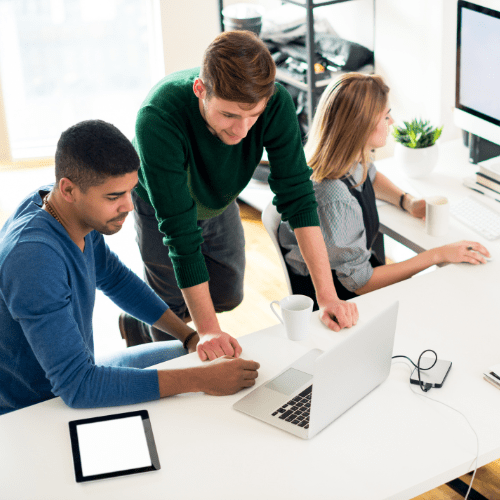 Recast Software
updates product suite
to version 5.0
The 5.0 release is underpinned by a total software infrastructure update across all Recast Software products. Major changes under the hood won't change core functionality, but they do offer immediate performance, stability, and usability improvements.
See what's new! Take a quick tour of version 5.0.
Product Feature Updates:

Improved Reporting:
Recast Management Server's dashboard reporting has increased performance returning results faster.
Within Recast Management Server, Right Click Tools web dashboards and dashboard trends now display tabbed views, making it easier to select and see information associated with a pie chart segment.
Service Connections:
You can now view, edit, and delete your Recast Management Server connections to Active Directory domains, Configuration Manager, and MBAM in one place — the Service Connections page.

Recast Software's Privileged Access Management Product

Recast Software's application management and patching solution.
Application Manager currently supports over 150 of the most common applications, with new applications being added each week.
View the always growing list of supported applications here.

Recast Software's endpoint inventory software.
Backend improvements to enhance the product's overall stability.
Recast Software's help desk enablement tool.
Supports the latest version of ServiceNow (San Diego).
Interested in taking a closer look at what each product offers?
Enterprise Customers: Login to your Portal account to download and install the latest version.
Need help? Contact Support.