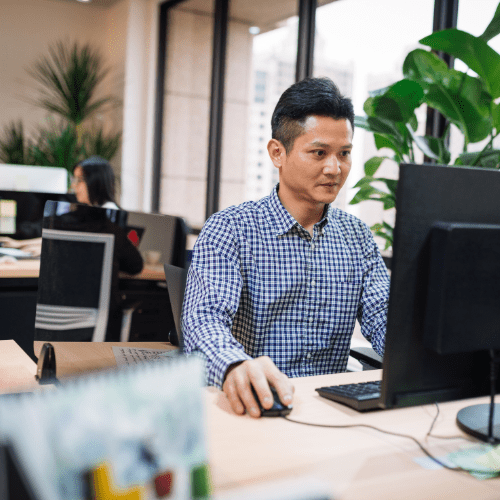 Recast Software 5.2
is now live!
Recast Software's 5.2 product release includes new features, enhanced functionality and bug fixes. With each new release, we strive to bring more features and improved platform stability to all Recast Software products. This most recent release includes new features, enhancements and bug fixes for all five products: Right Click Tools, Privilege Manager, Endpoint Insights, Application Manager, and Shift Left. Scroll below to learn more.
Enterprise Customers: Login to your Portal account to download and install the latest version.
Product Feature Updates:

Software Update Deployment Status Dashboard

The supported endpoint count for the Software Update Deployment Status dashboard is now over 20,000 endpoints. This further improves the useability of the dashboard for those companies that are scaling.

AD BitLocker

Restored functionality for recovering AD BitLocker Keys within Right Click Tools from devices that stored the keys in AD.

Builder Runner Templates

A top-requested feature from customers, now access improved templates within the automation platform, Recast Builder. A library of pre-built templates like the 'Add an AD User to an AD group template', and 'Bitlocker Recovery Password', can now be found within Recast Builder. For more information, see Use Start Pack Templates In Recast Builder
Recast Management Server
Agent Gateway

Now delivers even more value for customers who manage endpoints at scale by providing a secure communication path for agent authentication, authorization, and licensing. One of the notable highlights of the Agent Gateway is its ability to connect internet-enabled devices that are not on your local network. This eliminates the need for a Cloud Management Gateway (CMG), allowing you to quickly execute Recast actions against these devices. Learn more about Agent Gateway here.
Trend Dashboards

Gain a more detailed look over a wider date range of compliance trends for Software Updates, BitLocker, LAPS, and AD Cleanup, within the Trends Dashboards of the Recast Management Server. See how your compliance levels change over time and share these insightful reports with your team members.

Improved UI

The user interface now includes a horizontal scroll bar in Recast Management Server Audit Results so large data scans are now fully readable.


Recast Software's Privileged Access Management Product
Various bug fixes have increased the overall product stability and improved the user experience of Privilege Manager.

Recast Software's application management and patching solution.
Application Manager now supports over 250 applications, allowing customers to manage the most widely used third-party applications from one centralized location.
See Recently Added Software  for a list of recently added applications and browse the Full List of Applications we support.

Recast Software's endpoint inventory software.
Functionality restored for Endpoint Insights reports that allow you to surface user-installed software, connections, mapped drives, and more.
For the full list of Endpoint Insights reports, see our report library.
Recast Software's help desk enablement tool.
Support for ServiceNow Update: Shift Left now supports the Tokyo release of ServiceNow.
Interested in taking a closer look at what each product offers?