Monthly What's New
Recast's Endpoint Management Recap – August 2021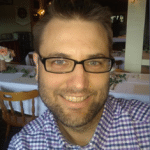 Gary Blok
Published on:
August 24, 2021
Receive notification right in your inbox whenever new content like this is released & sign up for our email list!
We'll send you the latest updates, how-to's, and solutions to empower you at every endpoint.
By signing up you agree to our Privacy Policy.


Welcome to the Recast Endpoint Management Recap, August 2021 – by Gary Blok.
In this mini-edition of the August 2021 recap, my friend and colleague, Garth Jones is chiming in. Garth will be mentioning a few community influencers you need to follow and we'll also update you about the usual goings-on.

Welcome! Gary has taken some time off this month, so I have stepped in as "Acting Gary." This month we're focusing a spotlight on community influencers. These are community members who we think you should follow. If you have any questions, please feel free to ask me @GarthMJ.
Cathy Moya – Cathy is a long-time friend who spends her time tirelessly promoting the Intune, ConfigMgr and Women IT Pros communities. Cathy also maintains a number of Twitter lists to keep you informed. Here's one such list: MEMUserGroups.
Jan Ketil Skanke – Jan is a Cloud blogger, presenter, and all-around funny guy. If you are looking for tech posts on Intune, with a bit of comedic relief, Jan's the one for you.
Aaron Czechowski – if you REALLY want to know what is happening with ConfigMgr, then Aaron is the guy to follow. He can point you to the "good" stuff!
There are many more people we think you should be following, so on that note, you might want to check out my Follow Friday List blog post from last year. In it, I list EVERYONE (so far) who I think you should follow. Next month, Gary will be back. Until then, I'm Garth aka "Acting Gary" signing off.


Microsoft has posted a page with a lot of great resources during this time, to help IT professionals, educators, families, and remote business, along with how Microsoft is helping in the battle against COVID-19 on their Responding to COVID-19 together page.
‍Products:
Microsoft Edge Browser (Based on Chromium Engine): [Landing Page][What's New Page][RoadMap Portal]
Microsoft Defender Advanced Threat Protection – [Landing Page] [Resource Hub]
Microsoft 365 [Landing Page] [Roadmap] [Tech Community] [Youtube Channel][ODT Release]
‍ConfigMgr [What's New Page] [Tech Community] [Virtual Hub][MS Q\A][Reddit]
CM 2107 – As of 21.08.23, CM 2107 is now Generally Available, so no need to do a special opt-in.
ConfigMgr Tech Preview [What's New Page]
Intune [What's New Page] [Tech Community]
Are you curious about Windows Update for Business? Then these 3 videos are for you.
Part 1: Windows Update for Business Fundamentals
Part 2: Windows Update for Business Advanced Topics
Part 3: Windows Update for Business Recommendations for devices in Education
Windows [Landing Page] [Tech Community][Release Information][PowerToys]
Security Alerts and Info [Microsoft Security Portal – Security Update Guide]

I'm only listing changes. If you want a more complete list of their tools, check out the previous month's posts.
For a full list of tools, blog posts and information about the vendors, check out the ConfigMgr Manufacturers' page.

** Much of this information is provided directly from the vendor, so when you see "we" think of it as, "Vendor Name," and not Recast Software.
There is an update for the HPIARepo_Downloader script: https://developers.hp.com/hp-client-management/blog/script-hp-image-assistant-repositories

Version 1.87: added ability to create new Repositories and add models and addon Softpaqs in the GUI, for customers that need to start from scratch and don't know how to setup the HPModelsList table in the INI file.
There is also a new User Guide for the updated version in the Github repository.

One more note, I do my best to provide Twitter accounts with the blog posts. I do this to provide credit where credit is due, and so you can then follow them yourselves to stay in the loop as things are coming out and ideas are being discussed on Twitter.
Podcasts / Blog Series / Video Blogs‍
Blog Posts
Cloud Tech
ConfigMgr
Other SysAdmin Info
Tool Updates

‍Thanks for checking out this edition of Recast's Endpoint Management Recap – August 2021, and look forward to more monthly updates of what's going on.