Monthly What's New
Recast's Endpoint Management Recap – February 2022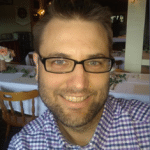 Gary Blok
Published on:
February 24, 2022
Receive notification right in your inbox whenever new content like this is released & sign up for our email list!
We'll send you the latest updates, how-to's, and solutions to empower you at every endpoint.
By signing up you agree to our Privacy Policy.


Welcome to the Recast Endpoint Management Recap, February 2022 – by Gary Blok.
We are fortunate to have an Endpoint Management community that is very supportive of one another, so in this edition of the Endpoint Management Recap, I want to focus on some of the community tools that we can't live without. Do you have a favorite? Please let me know and, remember, if you want me to include a community event or blog post, please reach out to me on Twitter.
I'll also be updating you about the usual list of items, so use the quick links below to get to what you need first.

Last year, I had the privilege of showcasing some incredible community tools and talking to the people behind those tools in a series of webinars. You can find all of this information in the ConfigMgr Community Tools area of Recast's ConfigMgr Docs, or you can go straight to the ConfigMgr Community Tools Webinar Series.
This year, as I look back, I see how innovative our community is, so I needed to update what I had. There was so much great content, and since I didn't want to overload this newsletter, I wrote a new blog post, Community Tools and Tips – Update 2022. Please check it out.
If there are other community tools that you'd like me to know about, please contact me @gwblok.


Please note, after the product name, there are several standard links to product specific landing pages, YouTube channels, or related content. As I find more items that are handy to be associated with a product, I'll append them on. I'll often reference past Endpoint Recaps just for those different links.
‍Products:
Microsoft Edge Browser (Based on Chromium Engine): [Landing Page][What's New Page][RoadMap Portal]
Microsoft Defender Advanced Threat Protection – [Landing Page] [Resource Hub]
Microsoft 365 [Landing Page] [Roadmap] [Tech Community] [Youtube Channel][ODT Release]
‍ConfigMgr [What's New Page] [Tech Community] [Virtual Hub][MS Q\A][Reddit][Feedback]
ConfigMgr Tech Preview [What's New Page]
2201 – Personal highlights: custom icon support for task sequences and packages, LEDBAT support for software update points, and Improved notice for content on task sequence media.
2202 – Personal highlights: delete collection references, pre-download content for available software updates, and ADR scheduling improvements for deployments.
Intune [What's New Page] [Tech Community] [Feedback] [Overview][YouTube Channel]
Windows [Landing Page] [Tech Community][Release Information][PowerToys][YouTube Channel]
Security Alerts and Info [Microsoft Security Portal – Security Update Guide]

February was a quiet month from our vendors. They let me know that they are all busy, but there is nothing they are ready to announce or talk about at this time.
I had quite a few communications with Dell (private emails with the Dell Command Team) over an issue with the Dell Command Update tool. I was able to point out an issue with their catalog's XML that was published on February 14, so they then rolled back to an older version. [Some Details in Public Tweets] Dell also said I can start to expect regular updates for the Endpoint Recap, starting next month, as they are working on adding some personnel to the team.
I also connected with HP and am testing some future functionality they are working on for HPCMSL. That is my favorite vendor tool. HP also let me know about a very important change coming to their products, so read more about it in the link provided in the HP area.
I'm only listing changes. If you want a more complete list of their tools, check out the previous month's posts.
For a full list of tools, blog posts and information about the vendors, check out the ConfigMgr Manufacturers' page.

** Much of this information is provided directly from the vendor, so when you see "we" think of it as, "Vendor Name," and not Recast Software.
!! HP Commercial PCs – USB-C PD Controller change: February 2022 | HP® Customer Support !!
Effective January 30, 2022, HP is introducing new USB-C Power Delivery (PD) controllers on select commercial notebook models. The new hardware will require Audio driver updates on HP commercial notebooks with Windows 10 and Windows 11 operating systems.

What is changing? – To mitigate the industry-wide supply constraints and beginning as of January 30, 2022, HP will begin shipping G8 EliteBook and ProBook notebook PCs with alternatively sourced USB-C Power Delivery (PD) controllers. While there is no change in functionality, the addition of USB-C PD controller alternatives will require an updated HP (UEFI) BIOS, an updated audio driver, and a change to platform information stored in Windows Management Interface (WMI).

One more note, I do my best to provide Twitter accounts with the blog posts. I do this to provide credit where credit is due, and so you can then follow them yourselves to stay in the loop as things are coming out and ideas are being discussed on Twitter.
Podcasts / Blog Series / Video Blogs‍
Blog Posts
Cloud Tech
ConfigMgr
Other SysAdmin Info
Tool Updates

‍Thank you for checking out Recast's Endpoint Management Recap – February 2022. Stay tuned for more helpful content coming your way next month.