Monthly What's New
Recast's Endpoint Management Recap – January 2021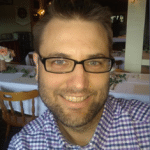 Gary Blok
Published on:
February 24, 2021
Receive notification right in your inbox whenever new content like this is released & sign up for our email list!
We'll send you the latest updates, how-to's, and solutions to empower you at every endpoint.
By signing up you agree to our Privacy Policy.

‍
Welcome to the  Recast Endpoint Management Recap, January 2021 by Gary Blok
Hi Bloggers! If you're in the community and you're blogging things, feel free to send me a DM or tag me in your twitter post when you tweet your latest blog post so I know it's out there. I browse twitter fairly regularly, but I'm sure I still miss a lot of great content being created. If you've started blogging and it never shows up on my list, hit me up! @gwblok
Thanks for checking out the January edition of our recap. As always, the layout to the post:
Events / Conference News
Microsoft Product Announcements
Hardware Vendor Updates (Tools / Security / Features)
Community Tools / News
Recast Updates
That's the idea, a high level overview of things going on that you'll want to be aware of and you can dig into them further on your own. If you're new to this monthly post, you'll want to look back at previous months, so much great content.
Events
‍Microsoft Products & Announcements
Microsoft has posted a page with a lot of great resources during this time, to help IT professionals, Educators, Families, and Remote Business, along with how Microsoft is helping in the battle on Covid-19 on their Responding to COVID-19 together page.
‍Products:
Microsoft Edge Browser (Based on Chromium Engine): [Landing Page][What's New Page][RoadMap Portal]‍
Microsoft Defender Advanced Threat Protection – [Landing Page] [Resource Hub]
Microsoft 365 [Landing Page] [Roadmap] [Tech Community] [Youtube Channel]
FYI… a new ODT released, you'll want to use this for your deployments.
‍ConfigMgr [What's New Page] [Tech Community] [Virtual Hub][MS Q\A][Reddit]
Several Hot Fixes release to fix some big bugs in 2010 combined into a Hotfix Rollup
ConfigMgr Tech Preview [What's New Page]
 Windows 10 Servicing dashboard changes
  Get console extensions from the Community hub & other Community Hub updates
  Task sequence error shows more check readiness details
  Improved user experience and security with Software Center custom tabs
Intune [What's New Page] [Tech Community]
Windows 10 [Landing Page] [Tech Community][Release Information]
Security Alerts [Microsoft Security Portal – Security Update Guide]
Misc MS Stuff
Hardware Vendor Updates
I'm only listing changes. If you want a more complete list of their tools, check out previous month's posts.
For a full list of tools that, blog posts and information about the Vendors
** Much of this information is provided directly from the vendor, so when you see "we", think of it as "Vendor Name", and not Recast Software.
HP
In CMSL there is a new category -category UWPPack (for UPW app packs, should also be used with -category driverpack)
There is a new function "install-hpimageassistant" which will download the latest version of HPIA. It also has an extract switch
We are starting to flash bios via WU automatically. This should start hitting insider ring around Feb 5th and rolling from there.
 [White Paper] HP Enterprise Models BIOS released via Windows Update
Dell
DellCommand | Configure 4.4 now includes 'Dell Recommended Package' for BIOS attributes based on NSA, Dell, and industry best practices allowing customers to more easily ensure system baseline. 'Dell Recommended Package' feature will select the recommended BIOS attribute settings in a single click and allow for further modifications of individual attributes to tailor fit the customers' threat model. This release also adds support for Intel's 12th generation processors and 16 new BIOS attributes, expanding DCC's capabilities to latest platforms and providing more flexibility to customers.
DellCommand | PowerShell Provider 2.4 and DellCommand | Monitor 10.4 These releases add support for Intel's 12thgeneration processors and 16 new BIOS attributes.
Lenovo
We are sunsetting the older Lenovo Vantage for Enterprise and replacing it with Commercial Vantage.  This new product is similar to the previous however we are removing unwanted features and driving more specific requirements for managed environments in this new solution.  It is a separate code base from the "Consumer" Vantage product so we can avoid issues with incompatible business requirements.  We will be continuously iterating on this solution this year to keep adding more functionality.  Customers can find it in the Microsoft Store or here if they'd like to sideload:  Commercial Vantage – Lenovo Support US
We recently highlighted  a new feature in our latest ThinkPads called Odometer.  There is a blog article that demonstrates how to get the metric data into WMI so it can be collected by SCCM for reporting.  We are looking into adding this functionality for populating the WMI into Commercial Vantage to replace the PowerShell script provided in the post.  Lenovo Odometer (thinkdeploy.blogspot.com)
Update to Surface Deploy Toolkit is coming, bug fix for software updates and support for new models.
Community Tools \ Blogs
One more note, I do my best to provide Twitter accounts with the blog posts, both to provide credit where credit is due, and so you can then follow them yourselves to stay in the loop as things are coming out and ideas are being discussed on twitter.
Podcasts / Blog Series / Video Blogs‍
Blog Posts
 Cloud Tech
ConfigMgr
 Other SysAdmin Info
Tool Updates
ConfigMgr Documentation Tool [GitHub](Paul Wetter @PaulWetter)
OMyEF – Easily add OData controllers for any DbSet with just one attribute to manage the table! [GitHub] (Ryan Ephgrave @EphingPosh)
WinDBGtree – WinDBGtree is a WinDbg command tree that expands the set of available commands by Microsoft Windows Debugger aka WinDBG. [GitHub] (Vagner Pilar @vagnerpilar)
Recast Software Updates‍
[Tech docs] Launched ConfigMgr Docs: Task Sequence Beyond the Docs
[Community Docs] Started work on Community Tools | GitHub Pages
To learn more about Right Click Tools 4.5, register for our upcoming webinar where we'll discuss all of the new features and enhancements.
Watch for more content and new Right Click Tools features coming soon next month. From all of us at Recast software, we wish you a safe and wonderful holiday season and a bright 2021 ahead!
Thanks for checking out the post, and look forward to more monthly updates of what's going on.  If you think we missed something, or want any other news added, find us on Twitter: @RecastSoftware‍
‍
‍