Monthly What's New
Recast's Endpoint Management Recap – July 2021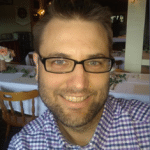 Gary Blok
Published on:
July 27, 2021
Receive notification right in your inbox whenever new content like this is released & sign up for our email list!
We'll send you the latest updates, how-to's, and solutions to empower you at every endpoint.
By signing up you agree to our Privacy Policy.


Welcome to the Recast Endpoint Management Recap, July 2021 – by Gary Blok.
This is the summer edition of the recap! I hope you are enjoying the summer so far and can take some time to relax and reenergize. Even though things may slow down, this issue is still BIG on content.
Recently, I checked with several vendors to see how the chip shortage was affecting them, and while I'm not going to give specifics about which vendors are doing what, I will say that vendors are being affected. It's resulting in changes to manufacturing, changing vendors for some chips on the same models (e.g., Intel WiFi might be replaced with Broadcom) and even re-engineering the motherboard designs to reduce the amount of chips needed. All of these changes may result in updated driver packs, so if you purchased one of the first devices off of the assembly line for a specific model, you might be getting slightly different devices, even if they are the same SKU. This shouldn't affect the management of the devices much, but it's good to be aware of it if you have any issues down the road and need to troubleshoot. For example, your model "XYZ" devices might not be the same, so if you're trying to reproduce an issue, you'll want to look closely at the hardware. I highly recommend having a conversation with your vendors about changes on the platforms you've ordered.
Also, this month, lots of Windows 11 and Windows 365 announcements from Microsoft, and I've added some posts I found interesting on these topics.
Make sure to click on the quick links below to get straight to the info you need. By the way, if you're new to this monthly post, you'll want to look back at previous months to catch up on the latest. Have a wonderful summer!


Microsoft has posted a page with a lot of great resources during this time, to help IT professionals, educators, families, and remote business, along with how Microsoft is helping in the battle against COVID-19 on their Responding to COVID-19 together page.
‍Products:
Microsoft Edge Browser (Based on Chromium Engine): [Landing Page][What's New Page][RoadMap Portal]
Microsoft Defender Advanced Threat Protection – [Landing Page] [Resource Hub]
Microsoft 365 [Landing Page] [Roadmap] [Tech Community] [Youtube Channel][ODT Release]
Another Office Deployment Toolkit Release July 12, 2021 – Version 16.0.14131.20278 (setup.exe version 16.0.14131.20278)

Fixed an issue where RemoveMSI would fail in certain cases.
Fixed an issue detecting concurrent executions of setup.exe.
Reliability fixes for ARM platforms.
‍ConfigMgr [What's New Page] [Tech Community] [Virtual Hub][MS Q\A][Reddit]
ConfigMgr Tech Preview [What's New Page]
TP 2105.2

Windows Update native experience for software updates.

TP 2106
TP 2107? Still nothing at the time of this post's release…, so I'd assume something is coming very soon.
Intune [What's New Page] [Tech Community]
Windows 10 / 11 [Landing Page] [Tech Community][Release Information][PowerToys] | Windows 365
Security Alerts and Info [Microsoft Security Portal – Security Update Guide]

I'm only listing changes. If you want a more complete list of their tools, check out the previous month's posts.
For a full list of tools, blog posts, and information about the vendors,

** Much of this information is provided directly from the vendor, so when you see "we" think of it as, "Vendor Name," and not Recast Software.
HPIA 5.1.2 (sp121443) was released on Friday July 16 with several fixes, including:
Create Driver Pack issues (several).
Better handling of returned error codes.
Fix for missing firmware summary.
Prevent any internet access when using /offlinemode switch.
Changes to handle move to cloud resources instead of connecting to hp.com.
Dell released a GitHub Repo with a few PowerShell scripts for managing BIOS settings.

One more note, I do my best to provide Twitter accounts with the blog posts, both to provide credit where credit is due, and so you can then follow them yourselves to stay in the loop as things are coming out and ideas are being discussed on Twitter.
Podcasts / Blog Series / Video Blogs‍
Blog Posts
Cloud Tech
ConfigMgr
Other SysAdmin Info

‍Thanks for checking out this edition of Recast's Endpoint Management Recap – July 2021, and look forward to more monthly updates of what's going on.