Monthly What's New
Recast's Endpoint Management Recap – June 2021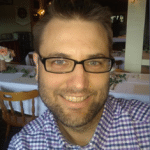 Gary Blok
Published on:
June 25, 2021
Receive notification right in your inbox whenever new content like this is released & sign up for our email list!
We'll send you the latest updates, how-to's, and solutions to empower you at every endpoint.
By signing up you agree to our Privacy Policy.


Welcome to the Recast Endpoint Management Recap, June 2021 – by Gary Blok.
With BBQ season upon us and the 4th of July near, I thought I'd share with you some amazing recipes and grilling tips from the Recast family. If you try any of the recipes or want to share your BBQ favorites, please tag us on Twitter or Facebook. In this edition of the June 2021 recap, I'll also update you on the usual goings-on, and believe me when I say there's a lot.
What's cooking with Recast Software and ConfigMgr? Click on the quick links below to find out. By the way, if you're new to this monthly post, you'll want to look back at previous months to catch up on the latest.
Watermelon, Feta, and Mint Salad
If you haven't heard of this before, you are probably scratching your head at the combination, but if you have, you know how delicious and refreshing it is on a hot summer's day! Here is the recipe (not originally mine, obviously). There are only a few ingredients, so choosing a nice melon and good feta is very important!
– Scott D. https://www.seriouseats.com/watermelon-feta-mint-salad-recipe
Grilled Zucchini
This is the best BBQ side! Slice up fresh zucchini the long way. Brush with olive oil, season to taste with salt and pepper, and then put it on the grill. It's simple and oh so delicious.
– Cheryl N.
Grilled Caprice Salad
Take a head of romaine lettuce and slice it in half. Keep the core intact so everything holds together. Brush the inside of each half with some olive oil and throw it on the grill for a minute or two–char up the outside leaves a bit. Then chop it up, toss in some salt and pepper, and add some halved cherry tomatoes, mozzarella pearls, and some sliced red onion. You can even dice some avocado into the salad. This is my favorite grilling side.
– Mike R.
Snickers Salad
The most important side at ANY Minnesota BBQ is the classic Snickers Salad. Nothing compliments savory grilled meat like a sweet and sour Snickers Salad.
– Cassidy W. https://dinnerthendessert.com/snickers-salad/
Grilled Pineapple
Most people don't think of dessert and BBQ, but one of the simplest desserts that you can BBQ is pineapple. Just put plain pineapple slices on the grill for 3-4 minutes a side. It is a nice way to complete your BBQ. If you, like me, want to spice things up – reach for some Caribbean Jerk Sauce.
-Garth J.
Gunfightin' Avocado Chicken and Zucchini
Shifty eyes. Black hats. Gunsmoke. This grill ain't big enough for the two of us. Are you fast enough? MEAN enough? This southwestern chicken is out for revenge. It'll make enough to feed even the hungriest crowd of cow-punchers, and everyone will be too busy chewin' to start fightin'.
– Christian M. https://mccallmemaybe.com/2020/03/29/gunfightin-avocado-chicken-and-zucchini/

Not only is this an awesome recipe, but Christian gives you tips on what fuel is best for grilling and how to achieve the ever-elusive crispy exterior and juicy interior grilled meat. Now git cookin'.
Beer Marinated Grilled Steak
Beer as a marinade? If you're as curious as I am, then you'll want to try this recipe! There are only five ingredients and the best part is you probably have them all.
– Lara E. https://www.smokegrillbbq.com/beer-marinated-grilled-steak.html
Grilled Skirt Steak Fajitas
Nothing says summer fun more than fajitas, so why not fire up the grill and check out this great recipe!
– Scott D. https://www.seriouseats.com/grilled-skirt-steak-fajitas-food-lab-recipe
BBQ – Smoked Pulled Pork
This is authentic Eastern North Carolina BBQ! Christian breaks all the rules and tells you why he prefers to use, gulp, an electric smoker. Sit back and enjoy as the daytime television drama unfolds between Chris, Barbie, and Electra, and see how the best smoked pulled pork is made.
– Christian M. https://mccallmemaybe.com/2021/06/10/2097/


Microsoft has posted a page with a lot of great resources during this time, to help IT professionals, educators, families, and remote businesses, along with how Microsoft is helping in the battle against COVID-19 on their Responding to COVID-19 together page.
‍Products:
Microsoft Edge Browser (Based on Chromium Engine): [Landing Page][What's New Page][RoadMap Portal]
Microsoft Defender Advanced Threat Protection – [Landing Page] [Resource Hub]
Microsoft 365 [Landing Page] [Roadmap] [Tech Community] [Youtube Channel][ODT Release]
New Office Deployment Toolkit (ODT) on June 17th. Update your Setup.exe for your deployments!
‍ConfigMgr [What's New Page] [Tech Community] [Virtual Hub][MS Q\A][Reddit]
ConfigMgr Tech Preview [What's New Page]
Intune [What's New Page] [Tech Community]
Windows 10 [Landing Page] [Tech Community][Release Information][PowerToys]
Windows 11 – On June 24 Microsoft announced Windows 11. While much of the support model used for Windows 10 will just continue on without skipping a beat, Windows 11 does have some things you'll need to take note of.
Security Alerts and Info [Microsoft Security Portal – Security Update Guide]

I'm only listing changes. If you want a more complete list of their tools, check out the previous month's posts.
For a full list of tools, blog posts, and information about the vendors, check out the ConfigMgr Manufacturers page.

** Much of this information is provided directly from the vendor, so when you see "we" think of it as, "Vendor Name," and not Recast Software.
HP Image Assistant: version 5.1.1

Adds the ability to test internet connectivity with 3 URLs defined in the HPImageAssistant.dll.config file. Each is tested in sequence to validate access to the internet.
Added support for Windows 10/20H1 for supported systems (reference files).
Added support for the dashboard feature used in the HP MIK's Patch Assistant module.
Improved proxy support (added negotiated authentication).

HP CMSL: version 1.6.3
For Command Cloud Repository Manager we continue to update for minor enhancements on a regular basis. Users can access the latest version when they log in to the cloud portal without needing to update an agent. We have had some adjustments to our schedule so will be able to provide a bigger update at the end of the summer.

One more note, I do my best to provide Twitter accounts with the blog posts, both to provide credit where credit is due, and so you can then follow them yourselves to stay in the loop as things are coming out and ideas are being discussed on Twitter.
Podcasts / Blog Series / Video Blogs‍
Blog Posts
Cloud Tech
ConfigMgr
Other SysAdmin Info
Tool Updates

‍Thanks for checking out this edition of Recast's Endpoint Management Recap – June 2021, and look forward to more monthly updates of what's going on.