Monthly What's New
Recast's Endpoint Management Recap – June 2022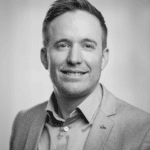 Daniel Engberg
Published on:
June 30, 2022
Receive notification right in your inbox whenever new content like this is released & sign up for our email list!
We'll send you the latest updates, how-to's, and solutions to empower you at every endpoint.
By signing up you agree to our Privacy Policy.

Welcome to Recast's Endpoint Management Recap, June 2022 – by Daniel Engberg.
It feels good to be back with another edition! The summer is in full swing here in Sweden, but I have a few more weeks of work before vacation. I hope you all enjoy the warm weather, and those who start your vacation this week can reenergize and relax.
This month we have had a few highlights, including a new Configuration Manager Technical Preview, a Windows Insider version, and a few vulnerabilities to address.
Enjoy the sun, catch up on this newsletter with something cool to drink, and we'll be back with another endpoint management recap in July!
Contents – Endpoint Management Recap


This week we have some new AAD news, including the Temporary Access Path and nested groups using AAD dynamic groups.
We also have updates with a new version of the Configuration Manager Technical Preview 2206, adding the possibility of having a cloud-based source as a fallback.
From the Windows side, a new Insider Preview Build (25145) has been released, which now includes the LAPS feature. Less for us IT Pros to think about (hopefully)! I love it when different products with clear synergies get integrated.
‍Products
Azure Active Directory [What's New Page]
ConfigMgr Tech Preview [What's New Page]
A new version of Configuration Manager Technical Preview 2206 has been released with the possibility of configuring a cloud-based source in the default boundary group:
Microsoft Endpoint Manager (Intune) [What's New Page]
Windows [What's New Page]
Security Alerts and Info [Microsoft Security Portal – Security Update Guide]

Every month, we cover updates to the tools, scripts, and software provided by the major hardware vendors related to enterprise client management. For a full list of tools, blog posts and information about the vendors, check out the ConfigMgr Manufacturers' page.
** Much of this information is provided directly from the vendor, so when you see "we" think of it as, "Vendor Name," and not Recast Software.
NO UPDATES FOR JUNE

Due to the sheer amount of community content, I have decided only to include one post per contributor, to keep the size of the endpoint management recap down. Great work everyone with providing so much to us for free!
Podcasts / Blog Series / Video Blogs‍
Blog Posts
Cloud Tech
ConfigMgr
Other SysAdmin Info
Tool Updates

The second installment of our 5-part webinar series on Endpoint Insights is now available on-demand! Register here to catch the next part on July 12th.
We are hiring! If you or someone you know is looking to make a huge impact at a fast-growing company, take a look at our job postings and apply today.
Follow us on Twitter @RecastSoftware to hear the latest.
‍Thank you for checking out Recast's Endpoint Management Recap – June 2022. Stay tuned for more helpful content coming your way.