Monthly What's New
Recast's Endpoint Management Recap – May 2020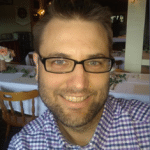 Gary Blok
Published on:
May 29, 2020
Receive notification right in your inbox whenever new content like this is released & sign up for our email list!
We'll send you the latest updates, how-to's, and solutions to empower you at every endpoint.
By signing up you agree to our Privacy Policy.
‍Welcome to the Recast Endpoint Management Recap, May 2020 by Gary Blok
Thanks for joining me once again for the Recap, this month was busy with several cool announcements from Microsoft and some other announcements that just created busy work. Moving from Office 365 to Microsoft 365 and the update channel names which take effect in the next couple weeks (more about that later), to a new packaging tool winget. Microsoft is keeping busy while we're stuck at home.
As always, the layout to the post:
Events / Conference News
Microsoft Product Announcements
Hardware Vendor Updates (Tools / Security / Features)
Community Tools / News
Recast Updates
That's the idea, a high level overview of things going on that you'll want to be aware of and you can dig into them further on your own. If you're new to this monthly post, you'll want to look back at previous months, so much great content.
Events & Conferences
Upcoming Events and User Group info:
I'd like to make a plug for the Microsoft Tech Communities. They often have AMAs or "Office Hours" which you can post your questions and Microsoft Staff are monitoring to reply to your posts. This is a great way to get familiar with the Tech Community Boards, start posting your questions and answering others. I've added links to the Tech Communities below next to their corresponding products.
Microsoft Products & Announcements
Microsoft has posted a page with a lot of great resources during this time, to help IT professionals, Educators, Families, and Remote Business, along with how Microsoft is helping in the battle on Covid-19 on their Responding to COVID-19 together page.
‍Products:
Microsoft Edge Browser (Based on Chromium Engine): [Landing Page]
Microsoft Defender Advanced Threat Protection – [Resource Hub]
Microsoft 365 [Landing Page] [Roadmap] [Tech Community]
Channel Changes – Added Monthly Enterprise and renamed the rest.
Name Changes – Office 365 ProPlus is being renamed to Microsoft 365 Apps for enterprise
‍ConfigMgr [What's New Page] [Tech Community]
ConfigMgr Tech Preview [What's New Page]
Copy discovery data from the console
Improvements to CMPivot
Improvement to Format and Partition Disk task sequence step
Management insight rules for OS deployment
Intune [What's New Page] [Tech Community]
Manage endpoint security in Microsoft Intune [New MS Doc]
Windows 10 [Landing Page] [Tech Community]
‍Announcements:
Hardware Vendor Updates
This month I'm trying something different, I'm only listing changes. If you want a more complete list of their tools, check out previous month's posts.
HP
MIK 3.2 with OS deployment enhancements
Driver packages as legacy software packages
Add to task sequences with WMI for the platforms from the driver pack
Software install package auto creation (hotkeys, etc) also supported for adding to a task sequence with the WMI for the platform
HPIA 4.5.8 is out with some fixes related to installing softpaqs. Should be significantly more robust to handle softpaqs that have scripts inside of them that could be impacted by whitespace issues
A couple of new blog posts on the manageability blog since last month https://developers.hp.com/community/blog/hp-client-management
[Blog] Installing UWP drivers
[Blog] Use HPIA for driver updates
Dell
They had a big month last month so it makes sense didn't see many new releases this month.
WinPE Windows 10 Driver Pack Updated
Updated NIC Drivers & Added Intel RST
Lenovo
New article on the blog focused on helping customers who want to move patching to the cloud to support more "working from home" devices on the internet.
No new tools or updates at the moment, but I've heard they are busy working on updating tools for Book3 & Go2.
Community Tools Blogs
Check out some of our favorite tools for ConfigMgr, along with several blog posts covering a wide range of areas and ideas to all help with Endpoint Management.
One more note, I do my best to provide Twitter accounts with the blog posts, both to provide credit where credit is due, and so you can then follow them yourselves to stay in the loop as things are coming out and ideas are being discussed on twitter.
Podcasts / Blog Series / Video Blogs‍
Blog Posts‍
Cloud Tech
ConfigMgr Task Sequence / OSD / WaaS
General ConfigMgr
Other SysAdmin Goodies
Recast Software Updates‍
New feature alert! You can now use Right Click Tools on the ConfigMgr Fast Channel, learn more about the new feature here and how to install it silently here.
The recordings of our 5-part webinar series covering the security and compliance dashboards within Right Click Tools are now available. Presented by the developers of Right Click Tools, our dashboards surface data on compliance levels including common security features, BitLocker, software updates, LAPS and more, paired with actions to quickly address problems that are discovered.
Thanks for checking out the post, and look forward to more monthly updates of what's going on. If you think we missed something, or want any other news added, find us on Twitter: @RecastSoftware