Monthly What's New
Recast's Endpoint Management Recap – May 2021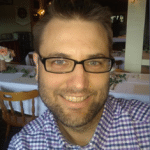 Gary Blok
Published on:
May 19, 2021
Receive notification right in your inbox whenever new content like this is released & sign up for our email list!
We'll send you the latest updates, how-to's, and solutions to empower you at every endpoint.
By signing up you agree to our Privacy Policy.


Welcome to the Recast Endpoint Management Recap, May 2021 – by Gary Blok.
We're going to start something new in the Endpoint Management Recap for May 2021, we'll be dedicating a section to a specific topic. This month we are highlighting Microsoft and community content centered around Cloud Management Gateway (CMG).
That's the idea, a high-level overview of things going on that you'll want to be aware of and you can dig into them further on your own. By the way, if you're new to this monthly post, you'll want to look back at previous months to catch up on the latest. Below are quick links to other sections of this post.
Cloud Management Gateway (CMG)
In the latest technical preview for Configuration Manager, version 2105, you now have the ability to select a VM's size for CMG.
Already, Niall Brady has published a couple of posts about this feature:
More CMG changes with Technical Preview 2105
How to change the CMG (VMSS) size after it is deployed
If you are looking for guides on how to setup CMG, here are a couple of good ones:
Last year, Garth Jones published a post about how to get a PFX cert for CMG and another post about how to determine the Azure tenant ID.
I also published a series about building a ConfigMgr lab and using CMG last year, so if you're interested in managing your clients with CMG, take a look! Building a CM Lab – Cloud Management Gateway (CMG)
In mid-April, Microsoft published a list of FAQs about co-management, Frequently asked questions about co-management. I recommend you read this list. One of the FAQs asks about the need for CMG. You don't need CMG with co-management and the two shouldn't be confused. Co-management helps attach your ConfigMgr clients to the cloud, whereas CMG is a way to manage ConfigMgr clients over the internet.
I'm only scratching the surface of what's available, but this information should help you get started on the right track.


Microsoft has posted a page with a lot of great resources during this time, to help IT professionals, educators, families, and remote businesses, along with how Microsoft is helping in the battle against COVID-19 on their Responding to COVID-19 together page.
‍Products:
Microsoft Edge Browser (Based on Chromium Engine): [Landing Page][What's New Page][RoadMap Portal]‍
Microsoft Defender Advanced Threat Protection – [Landing Page] [Resource Hub]
Microsoft 365 [Landing Page] [Roadmap] [Tech Community] [Youtube Channel]
‍ConfigMgr [What's New Page] [Tech Community] [Virtual Hub][MS Q\A][Reddit]
ConfigMgr Tech Preview [What's New Page]
Intune [What's New Page] [Tech Community]
Windows 10 [Landing Page] [Tech Community][Release Information][PowerToys]
Windows Server
Security Alerts [Microsoft Security Portal – Security Update Guide]

I'm only listing changes. If you want a more complete list of their tools, check out the previous month's posts.
For a full list of tools, blog posts, and information about the vendors, check out the ConfigMgr Manufacturers page.

** Much of this information is provided directly from the vendor, so when you see "we" think of it as, "Vendor Name," and not Recast Software.
HP Released HP Patch Assistant, a new Manageability Integration Kit module for Microsoft Endpoint Manager Configuration manager (MEM CM). Working similarly to the current HP Image Assistant application, HP Patch Assistant is designed to automate the functions of reporting on the status of, or updating collections of, HP Windows endpoint devices
HP Patch Assistant is designed to
create configuration policies for obtaining the health of the hardware, including BIOS, drivers, and HP software
apply the configuration to one of more MEM CM collections, on a schedule, and optionally trigger a CM inventory
report on the current status of the collection, utilizing the extensive reporting features of CM
automate the updating of all BIOS, drivers, HP Software (if already installed) and report on its success/failure
support the installation from hp.com's cloud or from local, company-hosted repositories
HP Patch Assistant relies on an updated version of HP MIK for the MEM CM console, as well as an updated MIK client, and is available at the HP Client Management site: www.hp.com/go/clientmanagement
We would like to let everyone know that we have a new release of Commercial Vantage which has added the following new features:
Can enable CV to populate a custom WMI table with the Lenovo Odometer data available on our newest ThinkPad products.
Can also enable it to populate a custom WMI table with Warranty Data for the device.
The battery Threshold can be controlled by policy now.
For customers who would like to sideload Commercial Vantage, the package and deployment guide can be found here: Commercial Vantage – Lenovo Support US
In the next release, we're targeting to provide some battery information as well that could be collected with Inventory.  We will try to have a new blog article soon on thinkdeploy.blogspot.com to cover the new items in Commercial Vantage in more detail.
First, we are releasing with our partner The Joy Factory a Designed For Surface (DFS) C1D2-certified case for Surface Go 2 which should be of interest to customers in heavy industries that rely on devices meeting this certification in North America: Press Release
DFS product page: aXtion Extreme MP for Surface Go 2 – Surface Catalog
Also, Surface Pro X now has the ability to utilize Universal Print, as it is now available for ARM-based Windows devices like the Surface Pro X: Surface Pro X can now take advantage of Universal Print – Microsoft Tech Community

One more note, I do my best to provide Twitter accounts with the blog posts, both to provide credit where credit is due, and so you can then follow them yourselves to stay in the loop as things are coming out and ideas are being discussed on Twitter.
Podcasts / Blog Series / Video Blogs‍
Blog Posts
Cloud Tech
ConfigMgr
Other SysAdmin Info
Tool Updates
WVD Admin – A native administration Gui for Windows Virtual Desktop – Update Post – (Marcel Meurer @MarcelMeurer)

‍Thanks for checking out this edition of Recast's Endpoint Management Recap – May 2021, and look forward to more monthly updates of what's going on.