Monthly What's New
Recast's Endpoint Management Recap – May 2022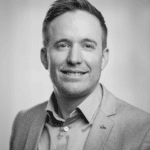 Daniel Engberg
Published on:
May 31, 2022
Receive notification right in your inbox whenever new content like this is released & sign up for our email list!
We'll send you the latest updates, how-to's, and solutions to empower you at every endpoint.
By signing up you agree to our Privacy Policy.

Welcome to the Recast Endpoint Management Recap, May 2022 – by Daniel Engberg.
This edition will be my first, and I'm very excited to be joining Recast with a monthly recap. I'll start with a quick introduction. My name is Daniel Engberg, and I have been working and covering the enterprise client management space for the past ten years on my blog, danielengberg.com. I live in Gothenburg, Sweden, with my wife and 1.5-year-old son and work as a Principal Consultant at Agdiwo.
This month, we have a new version of the ConfigMgr Technical Preview, which resolves a long-awaited feature for configuring maintenance windows offset from Patch Tuesday. The community has provided us with a few blog posts on the topic.
One fun trend I'm seeing is the plethora of new, free community events. Check out a few of them below and sign up!
I hope you like the newsletter. If you want to be featured, or have any comments, feel free to reach out to me on Twitter.


This month, Microsoft has provided us with some updates for Microsoft Defender for Endpoint (previously Microsoft Advanced Threat Protection).
We also see updates for ConfigMgr, being some long-awaited updates in the new Technical Preview 2205. It is interesting to follow the updates here, as any improvements are usually carried over to the production release within a short timeframe.
‍Products:
Microsoft Defender for Endpoint – [Landing Page] [Resource Hub]
ConfigMgr Tech Preview [What's New Page]
Among some new improvements, the biggest news in this release is the addition of the option to set an offset for maintenance windows following Patch Tuesday. Configuration of this offset has been a long-standing issue, and I have previously written about this and created a solution: SCCM Maintenance Windows Creation based on Patch Tuesday (danielengberg.com). Hopefully, this should not be required any more.
Security Alerts and Info [Microsoft Security Portal – Security Update Guide]

Every month, we cover updates to the tools, scripts, and software provided by the major hardware vendors related to enterprise client management. For a full list of tools, blog posts and information about the vendors, check out the ConfigMgr Manufacturers' page.
** Much of this information is provided directly from the vendor, so when you see "we" think of it as, "Vendor Name," and not Recast Software.
This month, HP has provided us an update to their suite of scripts, called the HP Client Management Script Library (CMSL).

Due to the sheer amount of community content, I have decided only to include one post per contributor, to keep the size of the newsletter down. Great work everyone with providing so much to us for free!
Podcasts / Blog Series / Video Blogs‍
Blog Posts
Cloud Tech
ConfigMgr
Other SysAdmin Info
Tool Updates

The first installment of our 5-part webinar series on Endpoint Insights is now available on-demand! Register here to catch the next part on June 15th.
We are hiring! If you or someone you know is looking to make a huge impact at a fast-growing company, take a look at our job postings and apply today.
Follow us on Twitter @RecastSoftware to hear the latest.
‍Thank you for checking out Recast's Endpoint Management Recap – May 2022. Stay tuned for more helpful content coming your way.