Privileged Access Management
Zero Trust with Sami Laiho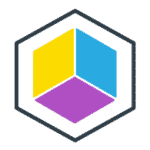 Recast Software
Published on:
February 15, 2023
Receive notification right in your inbox whenever new content like this is released & sign up for our email list!
We'll send you the latest updates, how-to's, and solutions to empower you at every endpoint.
By signing up you agree to our Privacy Policy.
Watch Sami Laiho as he discusses what privileged access management means and provides tips on how to move closer to a zero-trust environment. Plus, get a look into Recast Software's new PAM solution, Privilege Manager.
Learn more about Zero Trust from Sami here.