Endpoint Insights
Confirm SSRS Report Permissions in SCCM 2012 / R2 Reports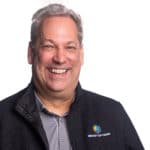 Garth Jones
Published on:
October 30, 2013
Receive notification right in your inbox whenever new content like this is released & sign up for our email list!
We'll send you the latest updates, how-to's, and solutions to empower you at every endpoint.
By signing up you agree to our Privacy Policy.
By Garth Jones
As a general rule, when you change the report permission for a user, security group, security role, or for an individual report in System Center 2012 Configuration Manager (CM12), it will take about 10 minutes before it is applied to the specific SSRS report or folder.
Have you ever wondered how you can check to make sure that the permissions were applied?
I am often asked this question, and the only way to confirm SSRS report permissions in CM12 is to review the log files.
Perform the following steps:
Edit the permission of the user, security group, security role or an individual report to allow / deny access to a SSRS report.
On your CM12 site server, open the srsrp.log.
Wait until you see the following lines as this information will tell you that CM12 is reviewing the security permission on each folder and report.
4. About a minute later you will see the following messages, and at this point you will know that the security permissions were updated.