Endpoint Insights
Ensure that the No_SMS_On_Drive.SMS is on All Servers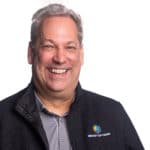 Garth Jones
Published on:
June 19, 2012
Receive notification right in your inbox whenever new content like this is released & sign up for our email list!
We'll send you the latest updates, how-to's, and solutions to empower you at every endpoint.
By signing up you agree to our Privacy Policy.
Recently a client asked, "How can I ensure that the No_SMS_On_Drive.SMS file is on all site servers?" You need to use DCM, and over a series of blog posts, I will show you how to create a DCM rule to detect which SCCM 2007 Site Servers don't have the No_SMS_On_Drive.SMS file installed on C:\. In today's post, I cover how to create a Configuration Item.
Part 1 – How to Create a Configuration Item
Part 2 – How to Create a Configuration Baseline
Part 3 – How to Assign a Configuration Baseline
Part 4 – How to Create a Collection with Non-Compliant Servers
Start by browsing to the Configuration Items node within the SCCM 2007 console.
Right-click on Configuration Items and select New. Next, select General Configuration Item.
Once the Create General Configuration Item Wizard is opened, enter No_SMS_On_Drive.SMS within the Name field and then click Next.
Now, click New, and then select File or Folder.
Enter C:\ in the Path field and No_SMS_On_Drive.SMS within the File or folder name field.
Select the Validation tab, and change the Severity field to Error. Now click OK.
Click Next.
Click Next again.
In the Applicability section select Finish.
Then, click Next.
Finally, you can select Close.
 

If you have any questions about how to create a Configuration Item, please contact me @GarthMJ or leave a note in the comment section. Tomorrow, I will show you how to create a Configuration Baseline.