Endpoint Insights
Grant Permission to Endpoint Protection Reports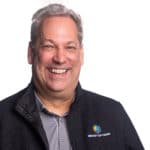 Garth Jones
Published on:
September 24, 2013
Receive notification right in your inbox whenever new content like this is released & sign up for our email list!
We'll send you the latest updates, how-to's, and solutions to empower you at every endpoint.
By signing up you agree to our Privacy Policy.
While reading the Microsoft forums, I saw a request about how to grant permission on Endpoint Protection reports. I thought that I would take the time to put together the steps in System Center Configuration Manager (SCCM/ConfigMgr) 2012 for you.
First, create an AD security group called Endpoint Protection Reports.
Next, assign the appropriate users to the AD group.
Create a security role to grant access to the following items:

Antimalware Policy: Run Reports
Firewall Setting: Run Reports
Site: Read
Finally, assign this security scope to the AD security group: Endpoint Protection Reports.
After that last step, you're done!
In order to help make your life easier, I have exported the Endpoint Protection Reports security role. You can download and import it on your site. If you would like more details about the forum post, please see http://social.technet.microsoft.com/Forums/en-US/ab56e725-b6ce-4f37-a362-67acb8f5515e/report-permissions.
Please let me know if you have any questions about how to grant permission to Endpoint Protection reports by leaving a note in the comment section below, or sending an email to Techtalk.