Monthly What's New
Recast's Endpoint Management Recap – Nov 2019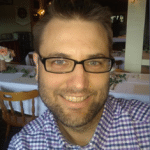 Gary Blok
Published on:
March 4, 2020
Receive notification right in your inbox whenever new content like this is released & sign up for our email list!
We'll send you the latest updates, how-to's, and solutions to empower you at every endpoint.
By signing up you agree to our Privacy Policy.
This is the first of many to come, a monthly edition of recent updates, news and helpful resources for the ConfigMgr community. Highlights from the last month will include:
Events / Conference News
Microsoft Product Announcements
Hardware Vendor Updates (Tools / Security / Features)
Community Tools / News
Recast Updates
That's the idea, a high level overview of things going on that you'll want to be aware of and you can dig into them further on your own.
Events & Conferences
Microsoft Ignite [Nov 4-8]
This year at Ignite, the big news for our community was Microsoft Endpoint Manager, a combined suite of Endpoint management tools. Configuration Manager joined with Intune, the other Endpoint Management system, to create MEM. Better Together is still the lingo, with co-management you get more functionality than either product alone, and if you own one, you own both (but check with your MS Licensing Rep, as it gets confusing, not all parts are included unless you have E5 or something…)
Ami Arwidmark (Twitter: @AArwidmark) created a nice vlog series on her blog to recap each day.
Midwest Management Summit: Jazz Edition | #MMSJazz [Nov 10-13]
If you went, it was a great time of community and overall knowledge overload, if you think I'm kidding, check out the Schedule of Speakers and Sessions. I had the privilege of attending and speaking at this event, and it's always my favorite time of year. There were 250 attendees and 50 speakers, the best ratio you'll ever get at an event, which means attendees get time with speakers and the MEM dev team like nowhere else. David James gave us more info about what MEM means, and how they envision the platform moving forward. A lot of cool things coming, or at least under consideration. Looking forward to Desktop Analytics integration, more "insights" based on that data, Community Hub coming soon, Web Console for Help Desk leveraging the Admin Service.. all really cool stuff. So MMS Jazz, amazing, fun, informative.
[Blog Post] – Recap by Bryan Dam, it's a great read that goes into more details than what is stated above. It's also quite entertaining.
Microsoft Product Announcements
Windows 10 1909 – What's New
Windows 10 1909, um… or should I say 1903 +1 ? Build Number incremented by 1, yes, just 1. Under the hood, 1903 and 1909 are the same thing, and it's causing ripples and all sorts of upheaval in the community. Unlike previous releases, if you're already on 1903, you basically install a small patch (Enablement Package) and it "upgrades" you to 1909. For those of us upgrading from anything other than 1903, it will be business as usual. Either way, I'll be waiting several months before I bother to start testing much, 1809 was a nightmare for nearly 6-9 months.. and just last Month, they finally fixed a bug that was really annoying during IPU [Check the first "Highlight"].
SCCM -> MEMCM!  Configuration Manager isn't dead, far from it. Three Current Branch releases a year, and a Tech Preview each month, thousands of User Voice items completed.
Tech Preview – What's New Page. You'll want to bookmark that.
Releases – What's New Page. You'll want to bookmark that too.
CM 1910 Released!! – Whats New – 2019.11.28
‍
Hardware Vendor Updates
HP
It was a busy month for HP, a lot of updates for their products, a lot of innovation. You'll want to follow this, HP is working on/released a way to manage BIOS using certificates.  Forget BIOS passwords (literally), certificates are the way of the future, and HP is leading the charge…. it's all included, you buy HP Business class machines, and you get these great tools.
Dell
Lenovo
Microsoft [Surface]
‍
Community Tools Blogs
Check out some of our favorite tools for ConfigMgr and other bloggers we recommend following:
‍
Recast Updates
Right Click Tools 4.0 was released with many new tools and features added in the Enterprise edition. Click here to read more about what's new, watch an on-demand webinar and download the new version today.
October Monthly Release Update.. because we give you updates monthly now, because we're agile!
‍
Thanks for checking out the post, and look forward to more monthly updates of what's going on.  If you think I missed something, or want any other news added, find me on Twitter: @RecastSoftware