Monthly What's New
Recast's Endpoint Management Recap – August 2020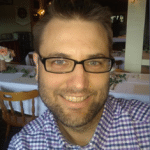 Gary Blok
Published on:
August 25, 2020
Receive notification right in your inbox whenever new content like this is released & sign up for our email list!
We'll send you the latest updates, how-to's, and solutions to empower you at every endpoint.
By signing up you agree to our Privacy Policy.

‍
Welcome to the Recast Endpoint Management Recap, August 2020 by Gary Blok
Thanks for checking out the August edition of our recap. As always, the layout to the post:
Events / Conference News
Microsoft Product Announcements
Hardware Vendor Updates (Tools / Security / Features)
Community Tools / News
Recast Updates
That's the idea, a high level overview of things going on that you'll want to be aware of and you can dig into them further on your own. If you're new to this monthly post, you'll want to look back at previous months, so much great content.
Events & Conferences
Upcoming Events:
Training Resources:
User Groups:
I've removed the detailed list of User Groups this month, if you're new here and want to get a list of groups to follow on Twitter, hit up the previous month's Recap.
‍
Microsoft Products & Announcements
Microsoft has posted a page with a lot of great resources during this time, to help IT professionals, Educators, Families, and Remote Business, along with how Microsoft is helping in the battle on Covid-19 on their Responding to COVID-19 together page.
‍Products:
Microsoft Edge Browser (Based on Chromium Engine): [Landing Page][What's New Page]
Microsoft Defender Advanced Threat Protection – [Landing Page] [Resource Hub]
Microsoft 365 [Landing Page] [Roadmap] [Tech Community] [Youtube Channel]
‍ConfigMgr [What's New Page] [Tech Community]
2006 Fast Ring – The "Work from Home" Edition. Coded while the devs were working from home,
Lots of Cloud Features and CMG related enhancements, but they even included some OSD stuff to improve deployments.
More love for the Community Hub! [MEMCM – Community Hub Getting Started](Jordan Benzing – @JordanTheITguy)
ConfigMgr Tech Preview [What's New Page]
TP 2008 – I'm always amazed what they can add each month, a couple of my favorites:
Analyze SetupDiag errors for feature updates
Collection evaluation view – There are quite a few things around this and it's worth a look at the docs
Intune [What's New Page] [Tech Community]
Windows 10 [Landing Page] [Tech Community][Release Information]
Security Alerts [Microsoft Security Portal – Security Update Guide]
Microsoft Patches for Active Exploit of IE (CVE-2020-1380) Windows (CVE-2020-1464)
‍
Hardware Vendor Updates
I'm only listing changes. If you want a more complete list of their tools, check out previous month's posts.
HP
Adds SoftPaq View in Analyze Image recommendations.
Added "/LogFolder:" command line option to specify where to save the reference files as a zip file. If the /Debug command line option is specified, the debug log will be stored in the specified path.
Fixes miscellaneous issues.
Removed Migrate OS function.
HP Manageability Integration Kit 4.1.4.1
Updated the HPIA Repo Downloader script (including the ability to show what the IP connections the sync command has at HP – useful for troubleshooting needs)
Directly from HP:
We are seeing some notebooks that are left plugged in 24×7 while customers are working from home, that it is negatively impacting the battery. We implemented a charging algorithm in BIOS under the "Battery Health Manager" setting. The default for any recent BIOS is "Let HP manage my battery charging" This setting engages the algorithm that will generally prevent battery damage from being plugged in all the time.
For our customers there are 2 actions they can take :
Update their BIOS. New BIOS versions have better versions of this algorithm that will make the user experience much better and prevent damage to the battery.
Deploy the setting if they do not wish to update BIOS. If this setting does not exist, on older systems it may be set to "maximize battery life" which will allow for 100% charging 24×7 and is generally not what you want if you are keeping the system plugged in all the time.
Tip: Use HPCMSL to manage the setting: Get-HPBIOSSettingValue -Name "Battery Health Manager"
!!Blog Post from HP with more info an how-to on resolution!!
Dell
Dell Command Update (DCU) Updated to 3.1.3 – Latest versions addressed some minor bugs but should still help improve the overall experience.
Additionally, there are some additional resources in the form of how to videos. The first set of videos have been released for DCU and can be found onDell.com/Command or via Dell's client management playlist on Youtube.
The system specific driver pack pages went through a bit of a facelift to improve usability for customers searching for the appropriate drivers. This change should help make the process of finding the specific packs quite a bit easier.
Lenovo
‍
Community Tools \ Blogs
One more note, I do my best to provide Twitter accounts with the blog posts, both to provide credit where credit is due, and so you can then follow them yourselves to stay in the loop as things are coming out and ideas are being discussed on twitter.
‍
Podcasts / Blog Series / Video Blogs‍
Blog Posts
Cloud Tech
General ConfigMgr
Other SysAdmin Goodies
Tool Updates
Recast Software Updates‍
Thanks for checking out the post, and look forward to more monthly updates of what's going on. If you think we missed something, or want any other news added, find us on Twitter: @RecastSoftware
‍