Monthly What's New
Recast's Endpoint Management Recap – December 2021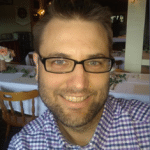 Gary Blok
Published on:
December 16, 2021
Receive notification right in your inbox whenever new content like this is released & sign up for our email list!
We'll send you the latest updates, how-to's, and solutions to empower you at every endpoint.
By signing up you agree to our Privacy Policy.


Welcome to the Recast Endpoint Management Recap, December 2021 – by Gary Blok.
Can you believe that 2021 is nearly over? It's been one of the craziest years of my life and continues to remind me how thankful I am for each day, and all the blessings we've been given. I want to thank all of you for continuing to check out the recap each month, and a special thank you to all who create great content to share with the community. Please remember, if you want me to include a community event or blog post, please reach out to me on Twitter.

I would also like to thank the community on a personal level. I truly enjoy and am thankful for our #ConfigMgr #Intune workstation management community. I could feel the support this year when my wife and I were in the hospital with COVID. Being back in person and seeing folks in Miami for MMS was also heartwarming. Finally being able to talk in person (over some amazing food) now feels like a gift. I look forward to seeing many of you this next MMS.
Kicking off this month's edition, I'm going to give a short recap of Recast's product updates because a lot has happened over the year with Recast. I'll also be updating you about the usual list of items, so use the quick links below to get to what you need first. See you back here in 2022. Merry Christmas and Happy New Year!

As I just mentioned, 2021 was a busy year. We added many new features to Right Click Tools as well as introduced Shift Left for ServiceNow and Endpoint Insights. Below is a recap of what's new this year, and at the end of the recap, I've also included links to some of our 2021 community webinars. Remember, you can download the free Community Edition of Right Click Tools from our website.
Right Click Tools
A new community tool is now available which includes a Defender tab within Remote Windows Security.
Links to Endpoint Insights report from Right Click Tools.
Performance and reliability improvements: Now 2.5x faster.
New Remote Windows Security Tools: Firmware tab, Defender tab, Defender Exclusions tab, Windows Firewall tab, and Firewall Rules tab.
Recast Management Server: Fixed bugs with self-signed cert generation and installation without a certificate.
Added support for installing from Microsoft Endpoint Manager Community Hub.
Trends Analysis: AD Cleanup, BitLocker Compliance, LAPS, and Software Update dashboards can now schedule a checkpoint time and start building trends for a comprehensive view of data insights.
Remote Windows Security: A new Right Click Tool that adds a framework to pull in information about several security features in a single place.
BitLocker New Encryption Wizard: Check status, method, and other key attributes, along with the ability to quickly remediate, set encryption method and start protecting your data.
Management Dashboards: AD Cleanup, BitLocker Compliance, LAPS, and Software Update dashboards can now be viewed on the Recast Management Server.
Redesigned Recast Management Server (RMS): Designed to add additional features to an Enterprise Right Click Tools installation. Leverage the RMS like before, but now with a redesigned UI, making data more digestible and courses of action clearer.
Improved OU and Collection Picker Controls: More precision with a new OU and collection picker controls on in-console dashboards.
Open in ServiceNow: Take action on users and devices to open them in ServiceNow.
Endpoint Insights
Launched Endpoint Insights product with endpoint data not natively available in ConfigMgr.
See warranty details for laptops, desktops, servers, and virtual machines. Get normalized model, description, service level, start date, end date, and deliverables.
New dashboard view of endpoint data with information from select reports.
Introduced Right Click Tools actions within Endpoint Insights reports to quickly remediate vulnerabilities.
Shift Left for ServiceNow
Launched Shift Left in the ServiceNow App Store.
Added Remote Software Center to enable your help desk to see software updates, application installations, task sequences, and more from within ServiceNow.
Community Webinars


‍Products:
Microsoft Edge Browser (Based on Chromium Engine): [Landing Page][What's New Page][RoadMap Portal]
Microsoft Defender Advanced Threat Protection – [Landing Page] [Resource Hub]
Microsoft 365 [Landing Page] [Roadmap] [Tech Community] [Youtube Channel][ODT Release]
‍ConfigMgr [What's New Page] [Tech Community] [Virtual Hub][MS Q\A][Reddit][Feedback]
The new ConfigMgr Feedback site (Uservoice Replacement) is live! Find the [Feedback] link above.
2111 – Generally available now. My favorite update here is the ability to export a console view to a CSV file.
2107 Hotfix – Clients in untrusted domains do not use the network access account as a fallback authentication.
ConfigMgr Tech Preview [What's New Page]
TP 2111

Dashboards and PowerShell cmdlets are the highlights.
Intune [What's New Page] [Tech Community] [Feedback]
The new Intune Feedback Site is live! Find the [Feedback] link above.
Windows [Landing Page] [Tech Community][Release Information][PowerToys]
Windows Server
Windows Client

Windows 10 21H2 Released

Update to Windows 10, version 21H2 by using an enablement package.

This works well. I've downloaded the enablement package (.cab file) and created an application for it, and deployed it to my lab machines on 20H2, as available for testing. Just takes a minute and a reboot, and you're on 21H2 from 20H1/20H2/21H1. Hit me on Twitter if you'd like to see how I did this.

Windows 11 SE – Windows 11 SE has been optimized for the most used education experiences, including Microsoft 365 applications, supporting both online and offline capabilities.

Windows 365 – [W365Community]
Security Alerts and Info [Microsoft Security Portal – Security Update Guide]

I'm only listing changes. If you want a more complete list of their tools, check out the previous month's posts.
For a full list of tools, blog posts, and information about the vendors, check out the ConfigMgr Manufacturers page.

** Much of this information is provided directly from the vendor, so when you see "we" think of it as, "Vendor Name," and not Recast Software.
HPCMSL 1.6.4 – Win11 support and Sure Admin Key Management Service enhancements are the major items (as well as some HP connect stuff that we are not really documenting right now).
Admin.hp.com pilot is open for customers to try our Intune bios management service.
First win11 driver packs posted here. https://hpia.hpcloud.hp.com/downloads/driverpackcatalog/HP_Driverpack_Matrix_x64.html Many more are incoming.

One more note, I do my best to provide Twitter accounts with blog posts. I do this to provide credit where credit is due, and so you can then follow them yourselves to stay in the loop as things are coming out and ideas are being discussed on Twitter.
Podcasts / Blog Series / Video Blogs‍
Blog Posts
Cloud Tech
ConfigMgr
Other SysAdmin Info
Tool Updates

‍Thanks for checking out Recast's Endpoint Management Recap – December 2021. Stay tuned for more helpful content and new product updates coming in 2022. From all of us at Recast Software, we wish you a very merry and safe holiday season! All the best for 2022!