Monthly What's New
Recast's Endpoint Management Recap – January 2022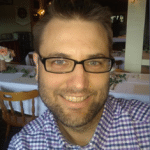 Gary Blok
Published on:
January 27, 2022
Receive notification right in your inbox whenever new content like this is released & sign up for our email list!
We'll send you the latest updates, how-to's, and solutions to empower you at every endpoint.
By signing up you agree to our Privacy Policy.


Welcome to the Recast Endpoint Management Recap, January 2022 – by Gary Blok.
This is the first edition of the Recap in 2022 and it is a very special edition because it's not the only first for me in 2022. My wife and I welcomed our son, Truwitt, earlier this month and he was the first baby born in 2022 at our local hospital! I wanted to share this exciting news with you because it's the personal relationships that our community builds that remind us there are people and families behind the technology.
Now, let's get back to business. In this edition of the Endpoint Management Recap, I'm going to focus on Configuration Manager and client health. Please remember, if you want me to include a community event or blog post, please reach out to me on Twitter.
I'll also be updating you about the usual list of items, so use the quick links below to get to what you need first.

The beginning of every year seems to be a great time to take a close look at your environment, so why not start today? My good friend, Garth Jones, has an extensive guide, Configuration Manager Maintenance Tasks, to help you get started. This guide was made even better, in my opinion, with the addition of a new OS section. 😉 I've included steps and helpful links to some of my favorite community tools. Make sure you check it out!
If there is another maintenance task tip or community tool that you'd like us to know about, please contact us at @GarthMJ and @GWBlok.


‍Products:
Microsoft Edge Browser (Based on Chromium Engine): [Landing Page][What's New Page][RoadMap Portal]
Microsoft Defender Advanced Threat Protection – [Landing Page] [Resource Hub]
Microsoft 365 [Landing Page] [Roadmap] [Tech Community] [Youtube Channel][ODT Release]
‍ConfigMgr [What's New Page] [Tech Community] [Virtual Hub][MS Q\A][Reddit][Feedback]
ConfigMgr Tech Preview [What's New Page]
Intune [What's New Page] [Tech Community] [Feedback] [Overview]
Windows [Landing Page] [Tech Community][Release Information][PowerToys]
Security Alerts and Info [Microsoft Security Portal – Security Update Guide]

I'm only listing changes. If you want a more complete list of their tools, check out the previous month's posts.
For a full list of tools, blog posts and information about the vendors, check out the ConfigMgr Manufacturers' page.

** Much of this information is provided directly from the vendor, so when you see "we" think of it as, "Vendor Name," and not Recast Software.
The Lenovo Commercial Deployment Readiness Team has consolidated our documentation on Lenovo tools, docks, BIOS, etc. on our new site: https://docs.lenovocdrt.com.
We have also moved the Think Deploy Blog from blogspot.com to a new site: https://blog.lenovocdrt.com.
An RSS feed link is available on the site. Some articles from the previous blog site have been moved over and the rest will be kept available on the old site as an archive.
Laptop SE and Windows 11 SE shipped and is available for education customers in some regions.

One more note, I do my best to provide Twitter accounts with blog posts. I do this to provide credit where credit is due, and so you can then follow them yourselves to stay in the loop as things are coming out and ideas are being discussed on Twitter.
Podcasts / Blog Series / Video Blogs‍
Blog Posts
Cloud Tech
ConfigMgr
Other SysAdmin Info
Tool Updates

‍Thank you for checking out Recast's Endpoint Management Recap – January 2022. Stay tuned for more helpful content coming your way next month.