Monthly What's New
Recast's Endpoint Management Recap – October and November 2021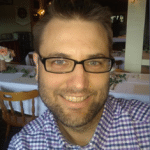 Gary Blok
Published on:
November 9, 2021
Receive notification right in your inbox whenever new content like this is released & sign up for our email list!
We'll send you the latest updates, how-to's, and solutions to empower you at every endpoint.
By signing up you agree to our Privacy Policy.


Welcome to the Recast Endpoint Management Recap, October and November 2021 – by Gary Blok.
This edition of the recap – October and November 2021, is a special double issue. I'll be telling you what exciting things I heard and saw at MMS Miami Beach. Plus Microsoft Ignite just happened! You can check out the presentations and play back the videos to see the latest from this digital event. I also want to wish all of you a very, "Happy Thanksgiving!" Please remember, if you want me to include a community event or blog post, please reach out to me on Twitter.
You can use the quick links below to get to what you need first:

Last week, I attended, as well as presented, at MMS Miami Beach Edition. MMS is all about the Microsoft Endpoint Manager (MEM) Configuration Manager and Intune communities, and I always look forward to going. Several highlights this week involved David James, the former Director of Engineering, ConfigMgr and Desktop Analytics, at Microsoft. One of the highlights was him giving his last, "State of the Union," for ConfigMgr. Another was David ending the conference with a presentation of items he learned while working at Microsoft, all the while imparting wisdom from his experiences.
Here are some additional highlights from the week:
This event, in my opinion, is the best Systems Management conference for building your career. Session content comes directly from community leaders who bring real world experience. You also can sign up for one-on-one time with the speakers to go deeper into the subject matter. You can ask them any questions you have in their area of expertise. That is a real treat.
Also, having Microsoft developers and project managers on-site, and being able to schedule time with them to provide direct feedback, and then having changes made in the product during your meetup, is unreal. I've had personal requests coded and implemented in ConfigMgr and demoed during the week. These changes then made it into the next release of ConfigMgr. Where else does that happen? No where!
In addition to the access you have to community leaders, Microsoft employees, and software vendors (sponsors), it's a great time of networking and creating friendships that will help in your career moving forward. It's really wonderful getting to meet folks you've only seen on Twitter, or in virtual groups. At MMS you can make those connections in a collaborative environment.
Recast at MMS
Several members of Recast's technical team, along with our front-end and back-end teams, were at MMS Miami Beach. We loved meeting everyone, and I for one, can't wait to see you all again in May at MMS 2022.


‍Products:
Microsoft Edge Browser (Based on Chromium Engine): [Landing Page][What's New Page][RoadMap Portal]
Microsoft Defender Advanced Threat Protection – [Landing Page] [Resource Hub]
Microsoft 365 [Landing Page] [Roadmap] [Tech Community] [Youtube Channel][ODT Release]
ODT, once again, gets an updated setup.exe to improve reliability.
‍ConfigMgr [What's New Page] [Tech Community] [Virtual Hub][MS Q\A][Reddit]
ConfigMgr Tech Preview [What's New Page]
TP 2110

Simplification, notification, and console improvements summarize this release.

TP 2111

Dashboards and PowerShell cmdlets are the highlights.
Intune [What's New Page] [Tech Community]
Remote help: a new remote assistance tool from Microsoft

We [Microsoft] are pleased to announce the public preview of a new remote help capability in Microsoft Endpoint Manager. This new cloud-based remote assistance solution will empower helpdesks to more securely support users of Windows devices.
We [Microsoft] intend to offer remote help as an advanced endpoint management add-on at a price above the existing licensing options that include Microsoft Endpoint Manager or Microsoft Intune. More information will be forthcoming when we finalize our pricing plans.
Windows [Landing Page] [Tech Community][Release Information][PowerToys]
Windows Server
Windows Client

The deployment service for drivers and firmware updates is ready for preview!

How do drivers and firmware updates reach Windows Update?
How did we build the service? How does Microsoft Graph empower application builders to create management experiences for admins, to approve and schedule drivers and firmware updates?
A look at what's to come and an invitation to join our engineering neighborhood and the preview!

Windows 365 – [W365Community]
Security Alerts and Info [Microsoft Security Portal – Security Update Guide]

I'm only listing changes. If you want a more complete list of their tools, check out the previous month's posts.
For a full list of tools, blog posts and information about the vendors, check out the ConfigMgr Manufacturers' page.

** Much of this information is provided directly from the vendor, so when you see "we" think of it as, "Vendor Name," and not Recast Software.
We have been busy and HP Technical Consultants have started to post some interesting new blog posts… Here are some:
HPIA and Endpoint Manager: https://developers.hp.com/hp-client-management/blog/using-hp-image-assistant-microsoft-endpoint-manager
Preparing Windows for Autopilot: https://developers.hp.com/hp-client-management/blog/preparing-windows-systems-autopilot-deployment
Provisioning a HP Sure Recover custom image for Cloud deployment: https://developers.hp.com/hp-client-management/blog/sure-recover-custom-image-managed-cloud-environment
Finally, the Managing HPIA Repositories blog post and script was updated to improve handling of AddOn software Softpaqs, and better error handling and information display: https://developers.hp.com/hp-client-management/blog/script-hp-image-assistant-repositories.
A new blog was just posted on helping gather information of the Battery Health Manager setting in the HP BIOS, very useful for systems that may be experiencing battery swelling and wanted to know if the setting was properly set to help alleviate the problem. The script creates a TS in MEMCM so the script can run across a collection of HP systems. HP Developers Portal | Battery Health Manager Discovery Script
This affects the solution previously known as Dell Command Cloud Repository Manager. Dell continues to provide the capability to create and manage catalogs of custom updates for managed Dell computer devices. This feature can be found within the Dell TechDirect portal and can be accessed at no cost for commercial users.
Users familiar with TechDirect will see a new unified interface for device management – no more navigating across separate tiles for individual tools. Instead, users will be able to navigate within the device management interface with clear feature capabilities presented in the path. Users that want to manage and deploy update catalogs just need to click on "PC Updates" to build and save their custom catalogs right in TechDirect for easy access.
Along with this change, comes some small bug fixes and enhancements for the update catalog feature that should help further streamline the overall update management process.
The requirement to name each catalog has now been removed. Naming is still an option for IT admin users, in order to facilitate ease of reference across multiple users or for future needs but is no longer an un-skippable option.
The model selection step has been cleaned up a bit by removing duplicate models that were previously displayed, helping to reduce uncertainty.
When first building the catalog, users can now pre-select the type of updates and criticality (optional, recommended, critical and security) to help pre-filter the updates. This step can help further simplify the process by showing only those types of updates that IT admin users are prioritizing.
Users with a ProSupport Plus or ProSupport Flex service entitlement with Dell now have the option for a more automated process. Users with either service entitlement, plus the SupportAssist agent deployed across their endpoints, can select to build a custom catalog for their entire fleet of devices or a family of devices (Latitude, Precision, etc.). This means that IT admin users can skip the step to specify individual models and the corresponding OS – the SupportAssist agent streamlines this step by automatically detecting the devices in the environment. Additionally, the SupportAssist agent can also deploy updates from the catalog directly to the endpoints – no additional distribution method or CLI knowledge needed. This is automated capability is great for IT admins that do not want or need customizations for updates and want to save time. However, the option to select individual models is still available if a more 'hands-on', custom build catalog is desired.
Overall access to TechDirect and use of the custom catalog feature remains free at not additional cost for commercial users. The additional service entitlement and SupportAssist agent on endpoints is needed only for the automated features.
IT admins can sign up for an account easily on TechDirect.Dell.Com.
Surface management portal went GA last week.
"Built into Microsoft Endpoint Manager, the new Surface Management Portal provides a centralized solution to self-serve, manage and monitor Surface devices at scale."
https://aka.ms/SurfaceManagementPortalBlogpost
https://aka.ms/SurfaceManagamentPortalMechanicsVideo
https://docs.microsoft.com/en-us/surface/surface-management-portal

One more note, I do my best to provide Twitter accounts with the blog posts. I do this to provide credit where credit is due, and so you can then follow them yourselves to stay in the loop as things are coming out and ideas are being discussed on Twitter.
Podcasts / Blog Series / Video Blogs‍
Blog Posts
Cloud Tech
ConfigMgr
Other SysAdmin Info
Tool Updates

‍Thanks for checking out this special double edition of Recast's Endpoint Management Recap – October and November 2021, and look forward to more monthly updates of what's going on.