Intune
Right Click Tools Helps Co-Managed Intune and ConfigMgr Environments
Right Click Tools Helps Co-Managed Intune and ConfigMgr Environments
One of the more frequent questions that we get asked by potential customers is, "What is your plan for Microsoft Intune?" Responding we usually ask the question that everyone has been asking you for the last five years, "Can you tell me more about your strategy on Intune?"
While Configuration Manager remains the global standard for Windows device management, it is clear that Intune extends an organization's ability to provide a more robust digital employee experience. With this in mind, we at Recast have been working to lay a foundation to enable us to best support our customers wherever their systems management journey takes them.
Microsoft Endpoint Manager Environments
Currently, there are three ways that you might have your Microsoft Endpoint Manager environment set up.
Fully on-premises with Configuration Manager.
In a co-managed state with devices in both Intune and Configuration Manager with a Cloud Management Gateway connecting devices that are off your local network to Configuration Manager. Microsoft has sometimes described this as an interim approach, where you can keep your current Configuration Manager workflows while starting to utilize the power of Intune.
Entirely in the cloud with Intune.
Whether you are a Recast Enterprise Customer or a Community Tool user you are most likely using us in a fully on-premises Configuration Manager instance. As customers look to take advantage of Intune they will be moving to a co-managed scenario.
What do Right Click Tools look like for customers who are co-managed?
Co-Managed Intune and ConfigMgr Environments
Right Click Tools actions can be run on devices in a co-managed state.
In fact, with every Enterprise license, Right Click Tools can run actions on computers that aren't connected to your local network when they are co-managed by using the Cloud Management Gateway. How do we do this? We utilize the Recast Management Server to route actions over the ConfigMgr Fast Channel to make Right Click Tools actions run on devices that aren't connected to your local network.
If, however, you are fully on-premises with Configuration Manager, that's how the Right Click Tools have always worked. We are committed to continuing to have Right Click Tools work in a fully on-premises Configuration Manager environment.
More Information
How can you find out more information about using Right Click Tools in co-managed Intune and ConfigMgr environments?
If you are not a current Right Click Tools Enterprise customer, check out our website for more information on becoming an Enterprise customer.
If you are a current Enterprise customer, we have some helpful information below on how to make this work in your environment. You can also always reach out to us to schedule some time with our Customer Success team to assist you.
Videos about Right Click Tools and Co-Management
Recast Fast Channel Documentation
We also have information on configuring the Right Click Tools and the Recast Management Server here: Installing and Configuring ConfigMgr Fast Channel Support (recastsoftware.com).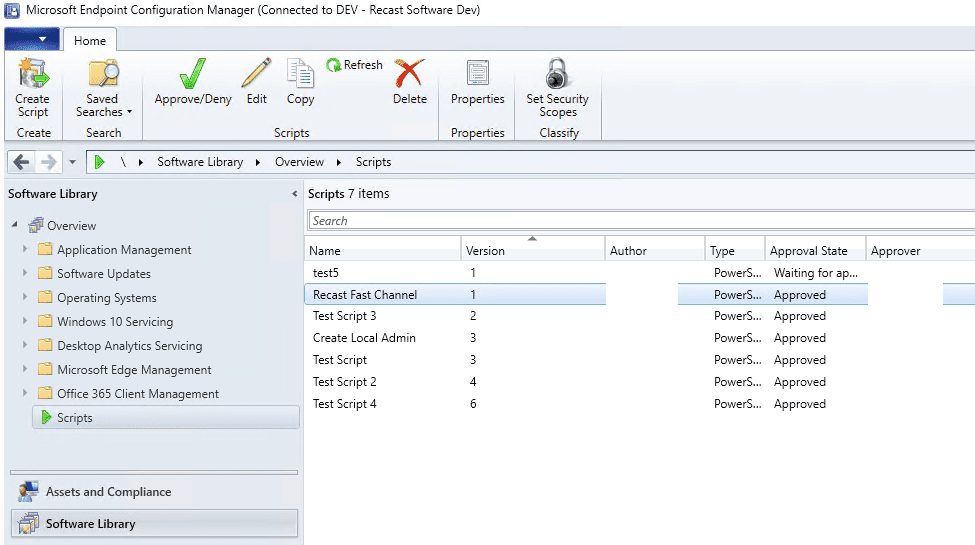 ---
Additional Resources
Right Click Tools Enterprise
Intune